Discover the Ultimate Luxury with Our All-Inclusive Tahiti Yacht Charter in Bora Bora Aboard Lagoon 620
October 31, 2023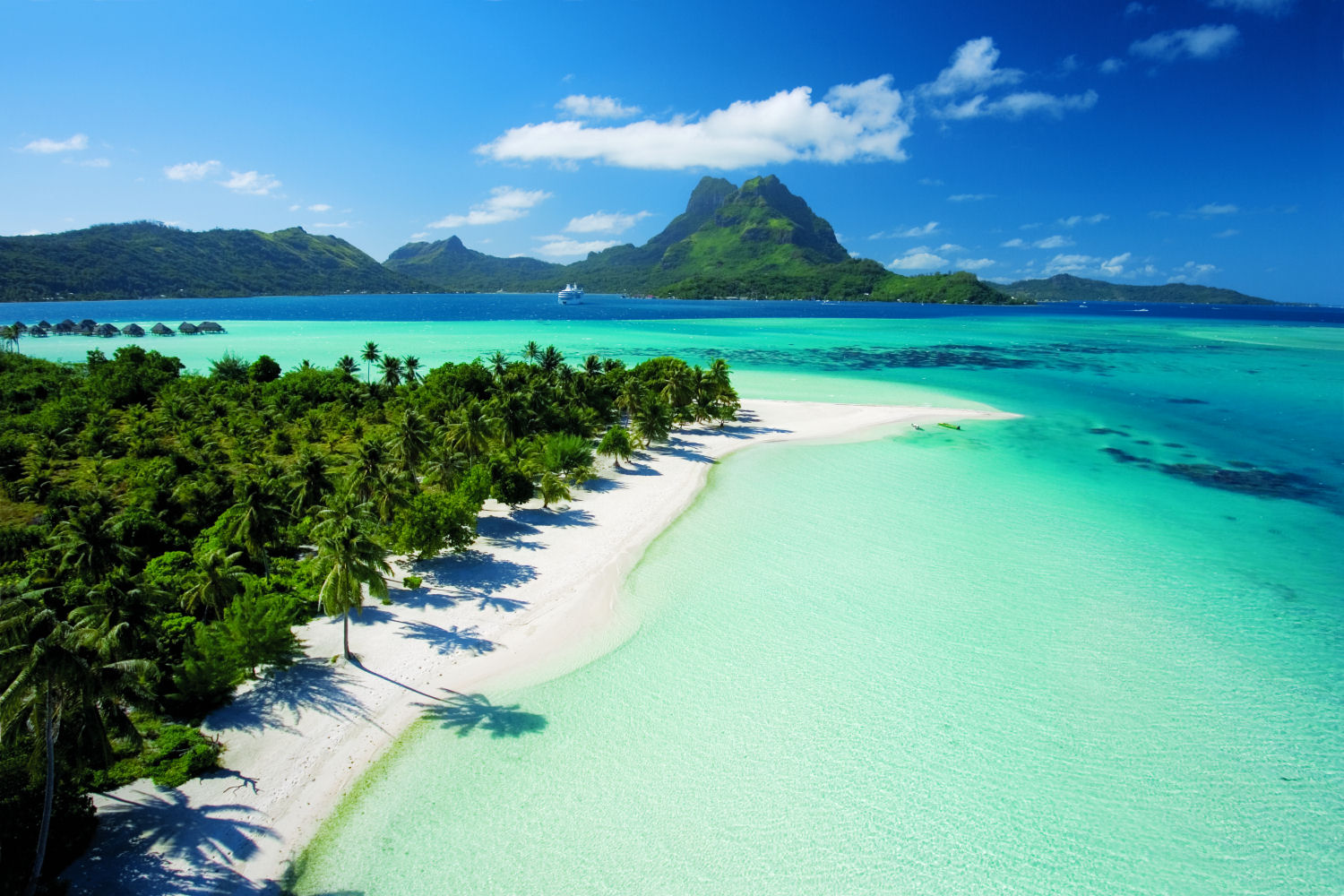 The Enchanting Beauty of Bora Bora and Tahiti's Nearby Islands
Often hailed as the "Pearl of the Pacific," Bora Bora is a tropical paradise that promises an idyllic escape from everyday life. Its crystal-clear waters, white-sand beaches, and breathtaking coral reefs make it a prime destination for a yacht charter in Bora Bora. But the beauty doesn't end there—venture a little further, and you'll encounter nearby Tahitian islands like Raiatea and Huahine, each offering its unique blend of natural splendour and cultural allure.
Why Choose the Lagoon 620 for Your Tahiti Yacht Charter in Bora Bora
When it comes to luxury and comfort on the high seas, few vessels can match the Lagoon 620. This catamaran is a beacon of modern yachting luxury, designed to offer a home-away-from-home experience. With spacious cabins, each featuring an en-suite private bath and shower, to the expansive salon and 360-view upper deck, every inch of the Lagoon 620 is designed for your ultimate relaxation and enjoyment.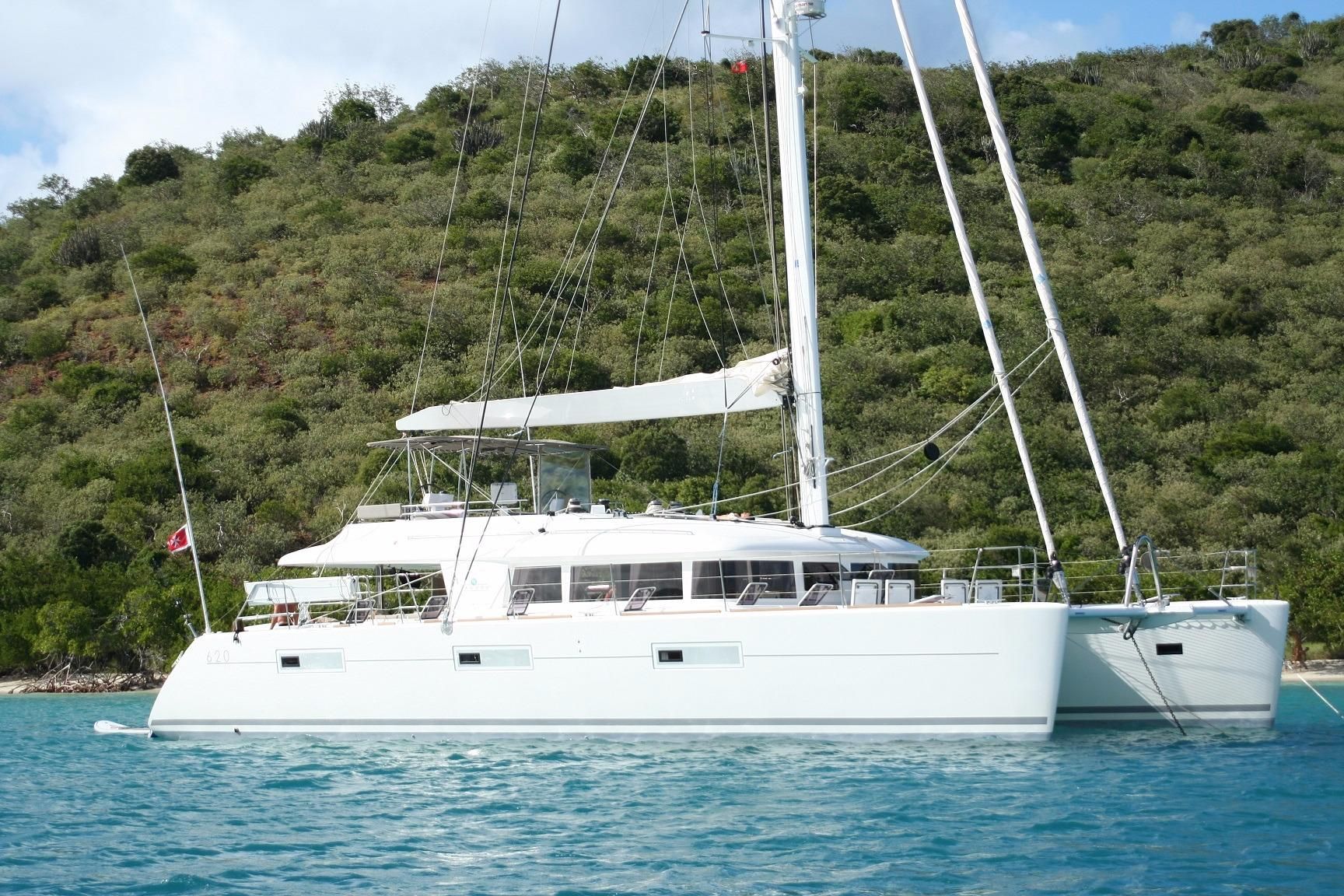 Key Features:
Spacious Living: Generously sized cabins and multiple communal areas ensure that you'll never feel crowded.
Cutting-edge Amenities: From high-end entertainment systems to a fully stocked bar and gourmet dining options, the Lagoon 620 leaves nothing to be desired.
Outdoor Adventure Gear: Enjoy canoeing, SUP fishing, and snorkelling with onboard gear, adding adventure to your luxury experience.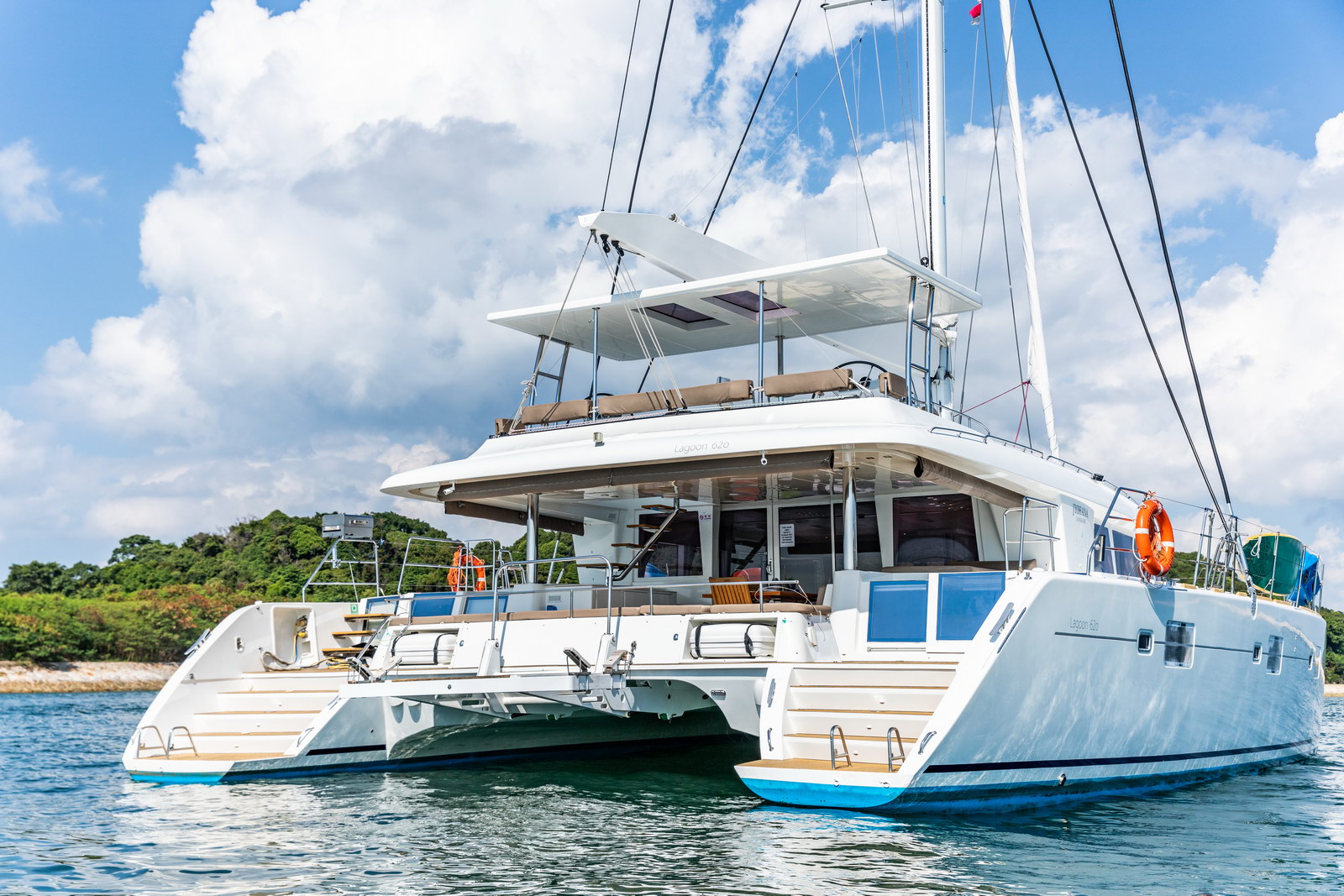 The All-Inclusive Advantage
One of the highlights of our Tahiti yacht charter in Bora Bora is its all-inclusive nature. From the moment you step aboard, all your needs are meticulously taken care of by our experienced crew, including a captain and a gourmet chef. Meals, drinks, port fees, and even some watersports equipment are all included, allowing you to indulge in the luxury and the natural beauty of Bora Bora and its surrounding islands without a worry in the world.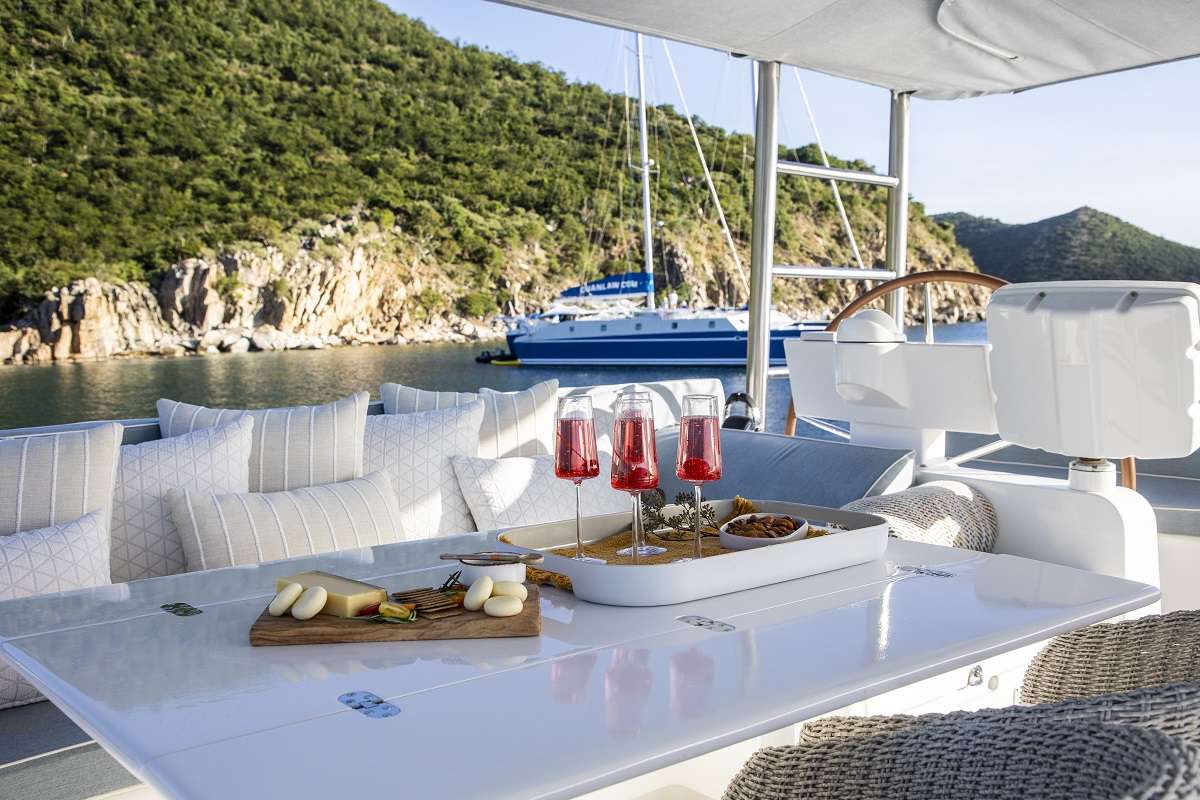 Brought to You by Yacht Cloud
At Yacht Cloud, we are committed to offering exceptional yachting experiences that meet the highest industry standards. Our dedicated team meticulously vets each yacht to ensure it meets strict safety and quality standards. We offer financial protection through our industry-leading charter contract and PI insurance so that you can sail worry-free. With our online booking feature, you can quickly reserve your dream vacation and take advantage of special offers. Plus, we offer free cancellation for your peace of mind.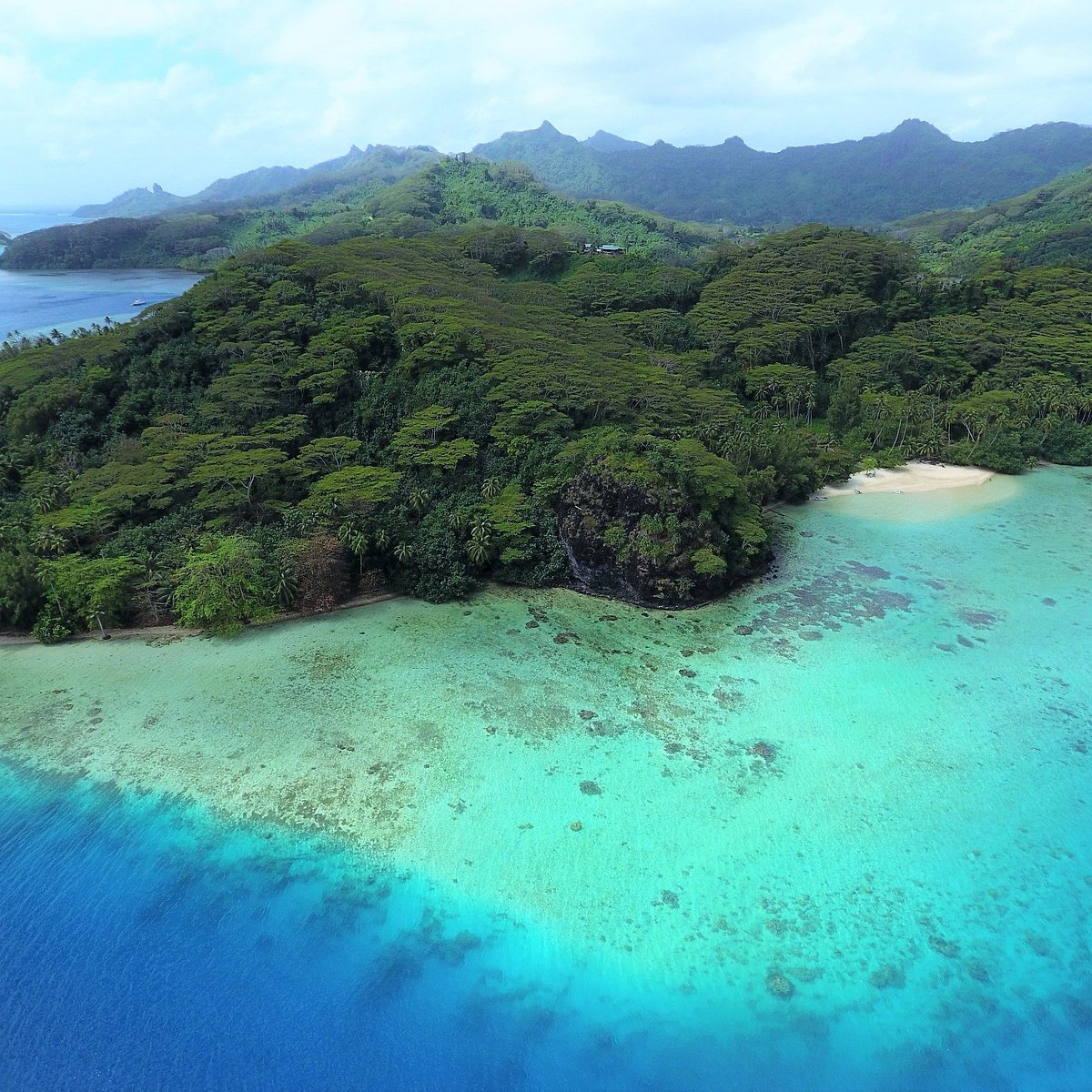 Your Slice of Paradise Awaits: Take the Plunge!
If you're seeking a truly unforgettable luxury charter adventure, look no further than our yacht charter in Bora Bora aboard the Lagoon 620. With its fusion of luxury amenities and stunning natural landscapes, this all-inclusive Tahiti yacht charter in Bora Bora offers an experience that is second to none.