Experience the Reimagined Elegance of Gulet Mare Nostrum: A Legend Reborn
October 31, 2023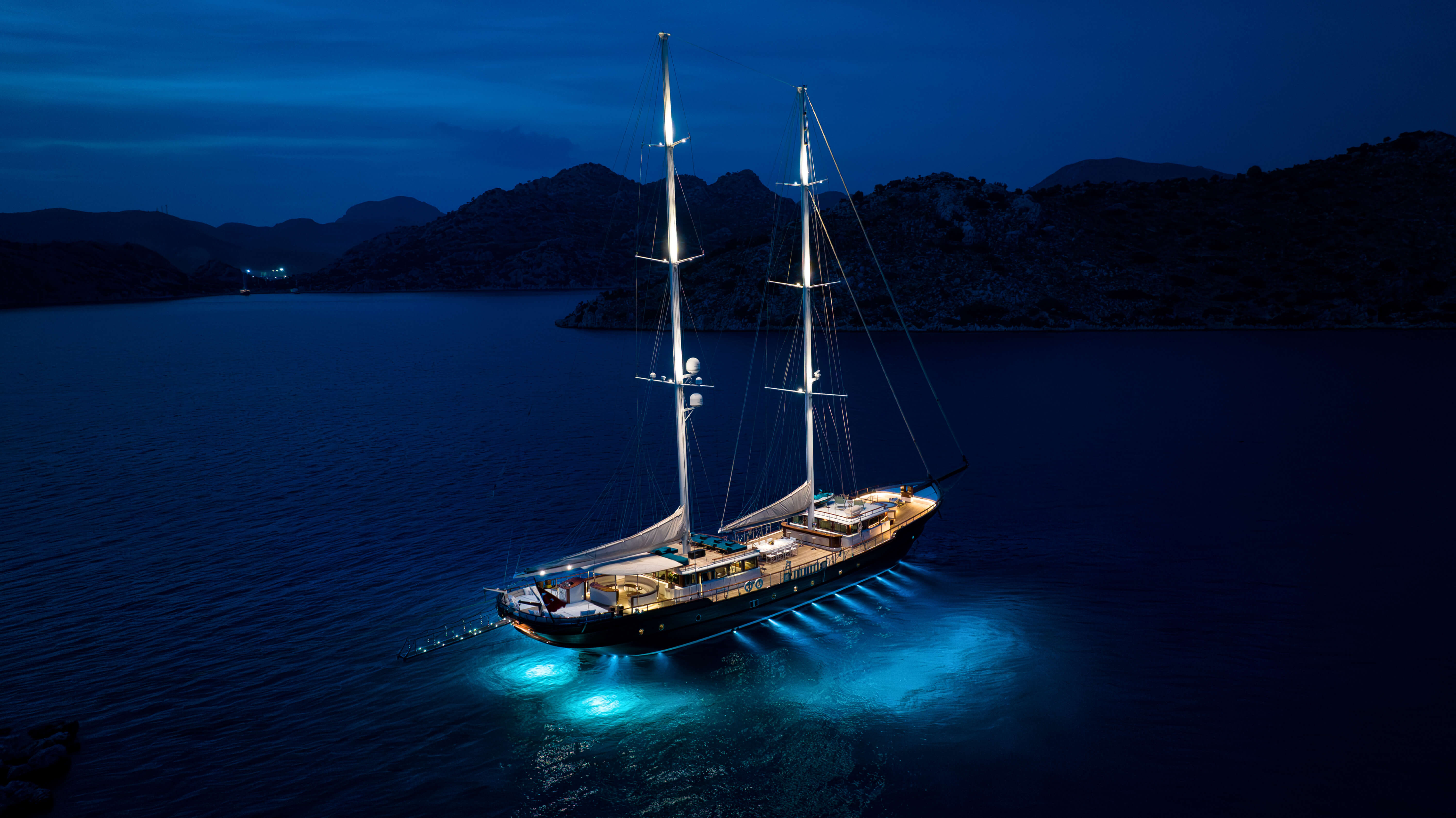 When it comes to gulet cruises, Mare Nostrum stands as a paragon of luxury and craftsmanship. This legendary 43-meter gulet has long captivated guests with its beauty and elegance. Now, fresh from a comprehensive 2023 refit, Mare Nostrum is redefining the luxury gulet experience.
Luxurious Accommodations in a Timeless Gulet Setting
The accommodations aboard the Mare Nostrum Gulet offer a seamless blend of modern luxury and timeless design. With five meticulously revamped master en-suite cabins and one deluxe twin cabin, each space radiates sophistication, equipped with high-end amenities and lavish bathrooms.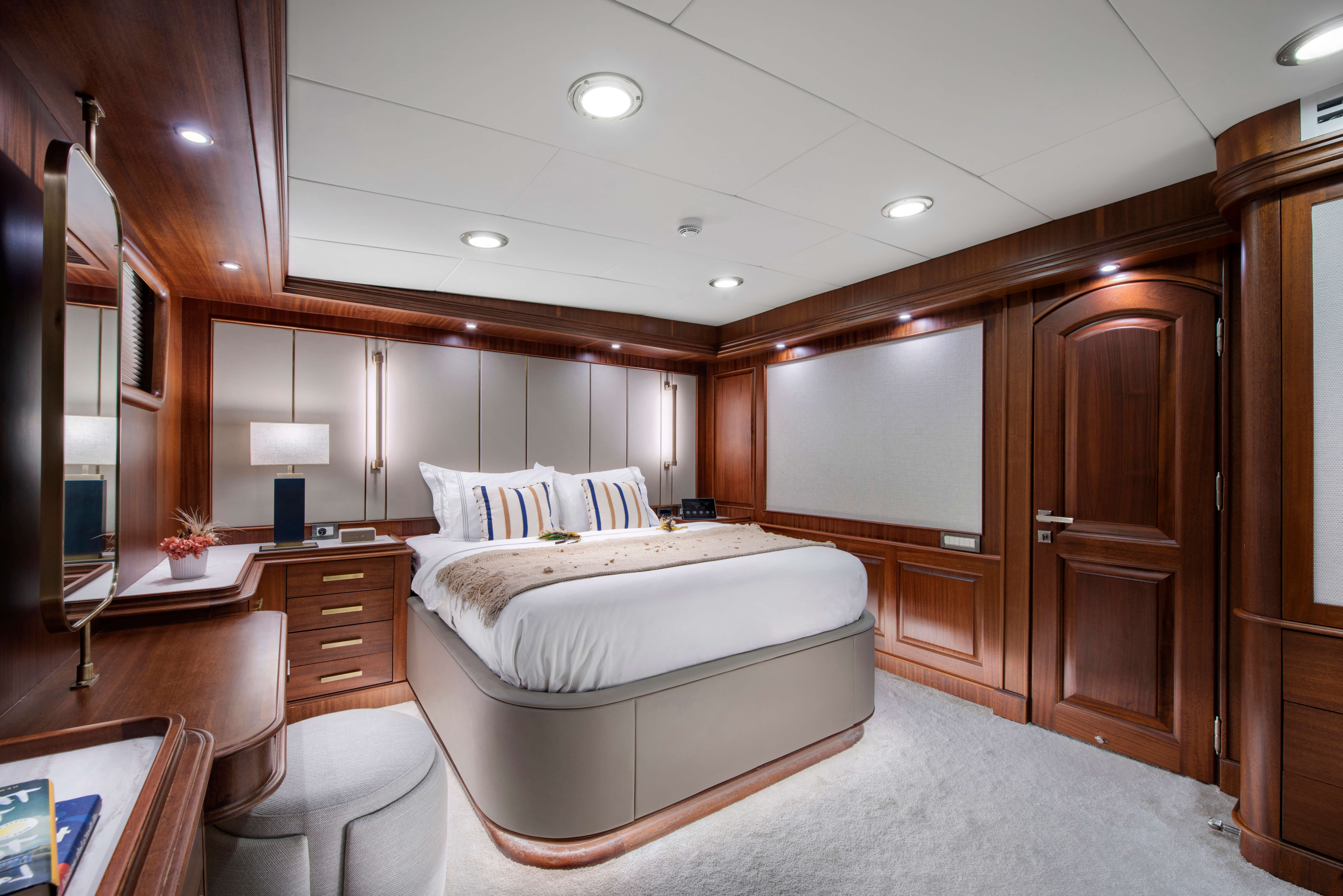 A Foredeck that Elevates the Gulet Experience
Mare Nostrum's incredibly spacious foredeck sets it apart in the world of luxury gulets. Featuring a state-of-the-art jacuzzi and multiple seating areas, this expansive outdoor space invites you to unwind in opulent surroundings while soaking in panoramic sea vistas.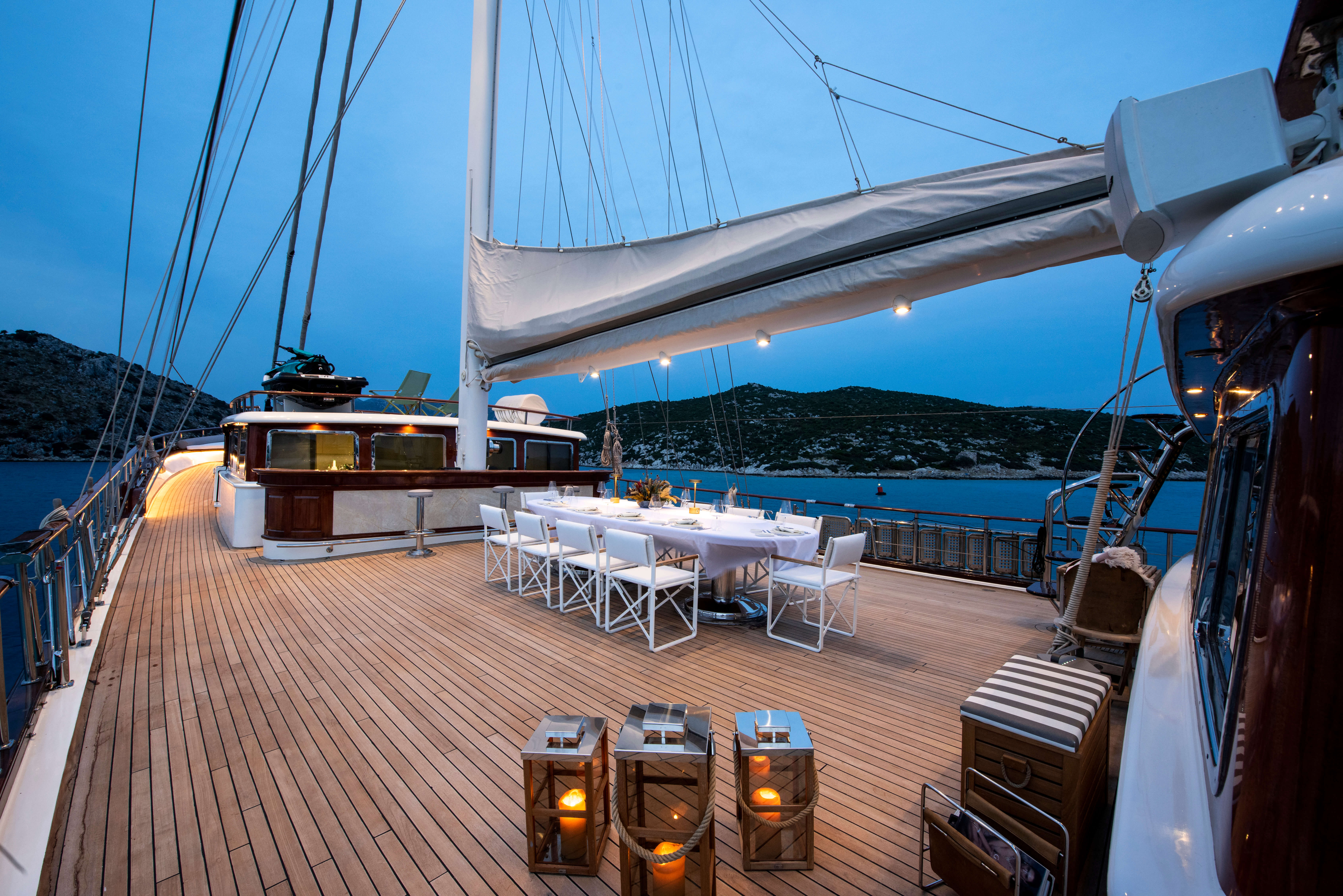 Gourmet Dining on a Luxury Gulet
Mare Nostrum enhances the gulet cruising experience with a gastronomic adventure led by an on-board gourmet chef. Using the freshest local ingredients, each meal is a culinary masterpiece, crafted to delight even the most discerning palates.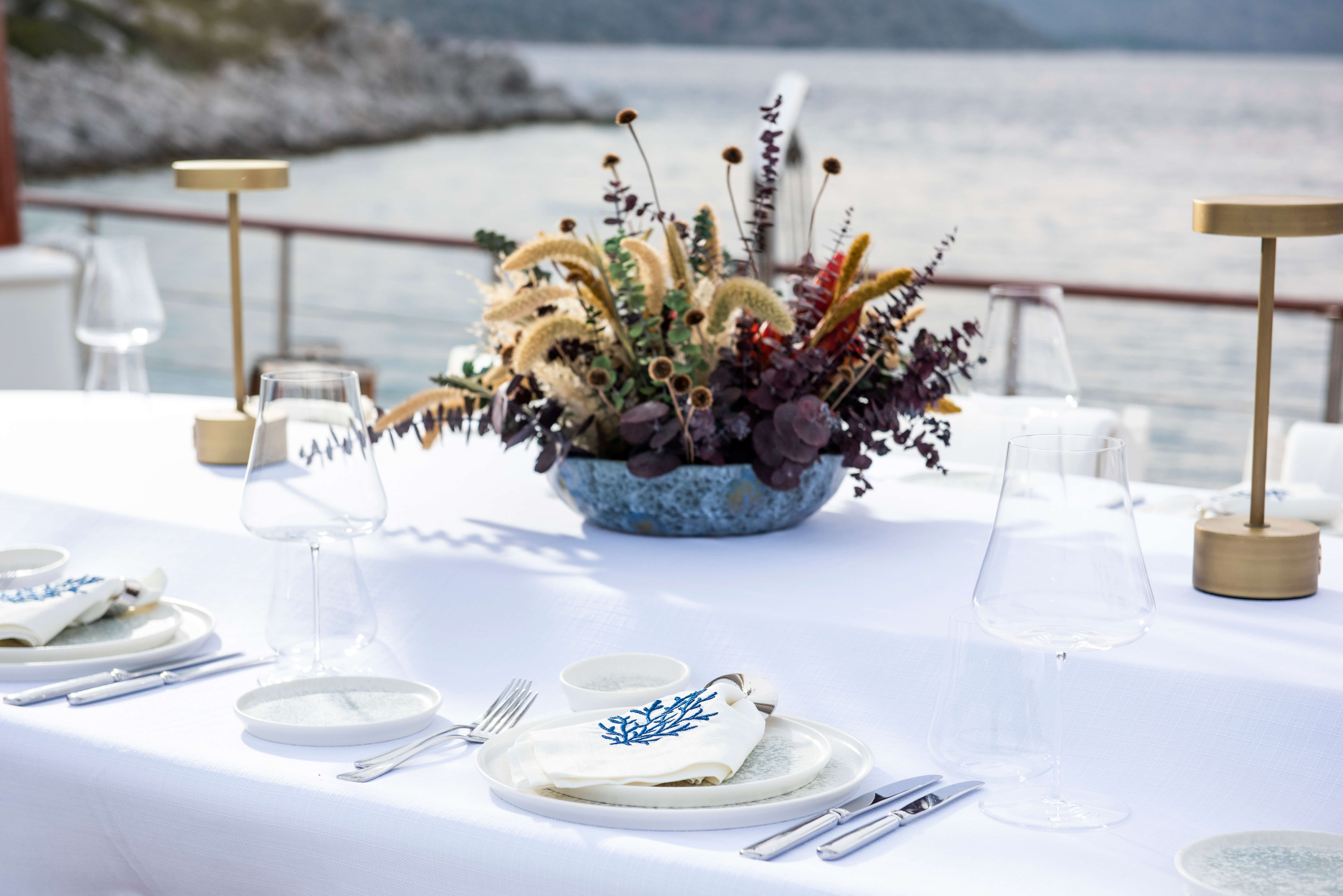 All-in-One Entertainment: A Gulet Designed for Fun
Entertainment on this luxury gulet is as diverse as it is captivating. From an upgraded music system to satellite TV, PlayStation 3, and Nintendo Wii, Mare Nostrum ensures that every moment aboard is filled with amusement and enjoyment.
A Crew that Defines Luxury Gulet Cruising
What elevates Mare Nostrum above other luxury gulets is its highly skilled and experienced crew. Comprising a captain, a gourmet chef, a chief steward, a deckhand, an engineer, and a hostess, this team of professionals is committed to providing an unparalleled level of service, setting the gold standard in luxury gulet cruises.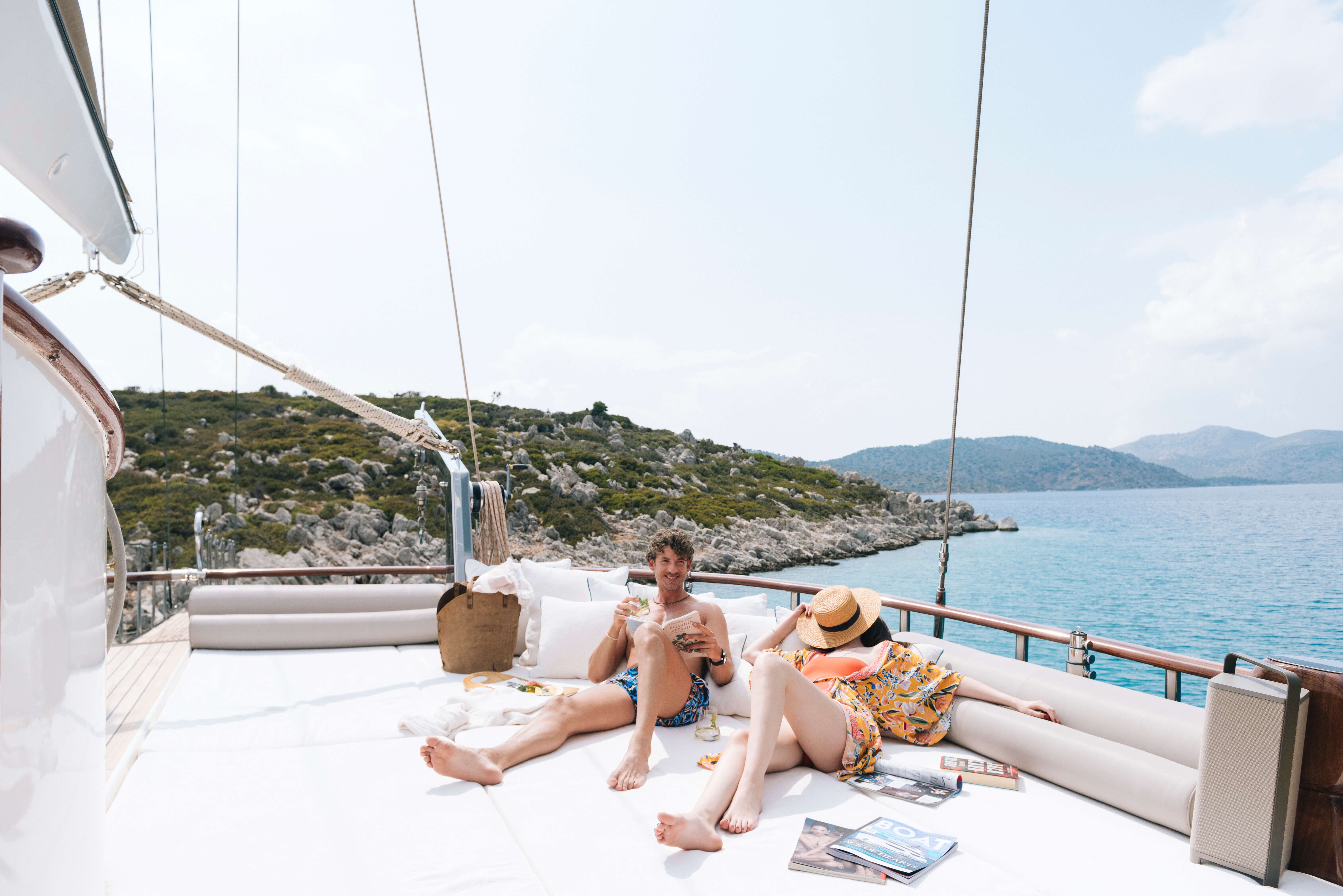 Conclusion
Mare Nostrum is not just another luxury gulet; it is a floating haven of elegance, comfort, and premium service. With its recent 2023 upgrades, this gulet promises a maritime journey unlike any other.
Whether you're a seasoned gulet traveler or new to the allure of gulet cruises, Mare Nostrum offers an experience that transcends the ordinary. To embark on your own unforgettable gulet journey, contact us today.