Exploring Greek Islands on a Turkish Gulet: What You Need to Know
October 31, 2023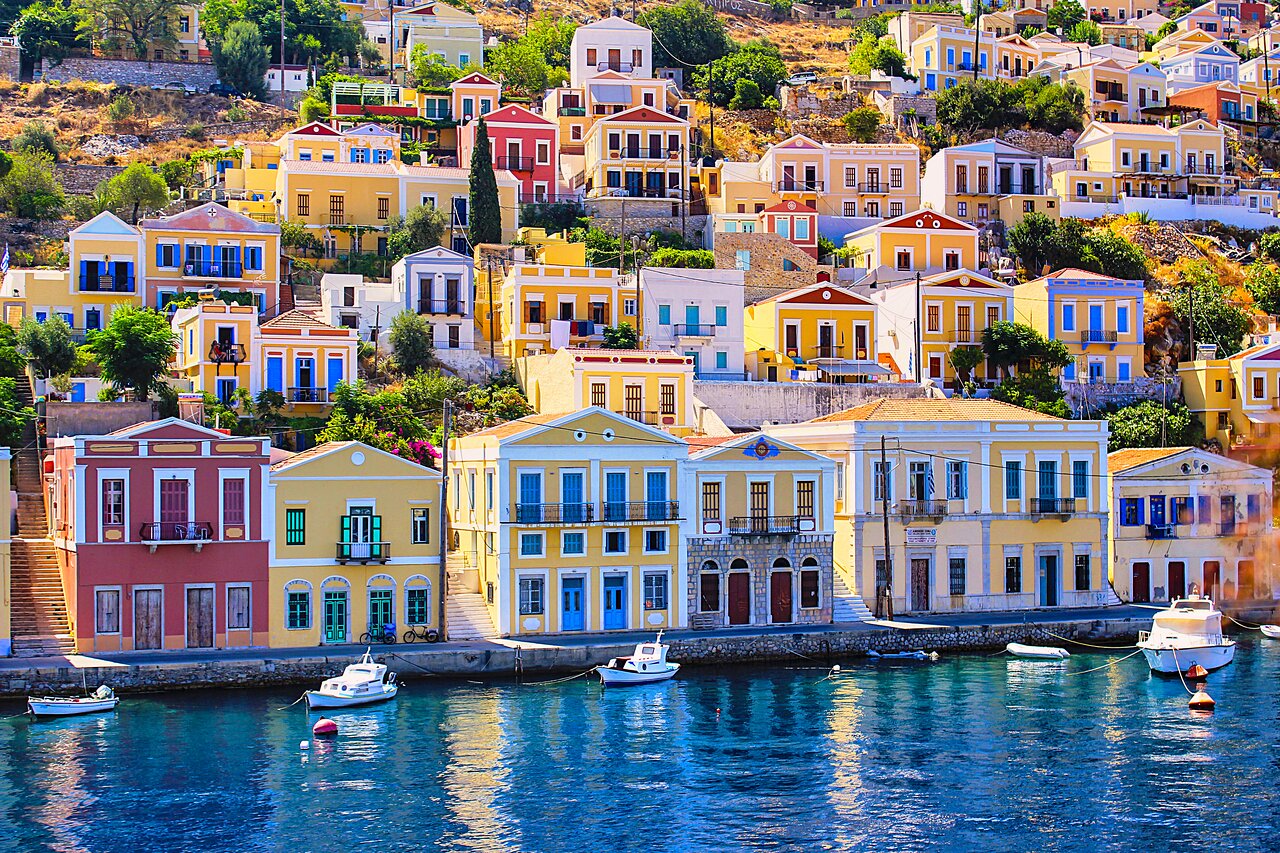 Greece is a dream destination for yachting enthusiasts, with its crystal-clear waters, white sand beaches, and rich history. However, specific conditions must be met for Turkish-flagged commercial yachts in order to sail in Greek waters and visit Greek ports. This article explores what you need to know.
Attractions of the Greek Islands
The magnetic appeal of the Greek Islands is truly irresistible. From its timeless ruins and pristine crystalline waters to the charming villages that dot the landscape, it beckons to the souls of wanderers who yearn for both adventure and exquisite beauty. Now, imagine discovering these captivating islands from the vantage point of a traditional Turkish gulet, a vessel that embodies history, luxury, and cultural fusion.
A Greek Islands expedition on a Turkish gulet promises an experience that transcends ordinary travel by combining the charm of Greece with the elegance of Turkish craftsmanship. In this article, we'll go over everything you need to know before embarking on this enchanting seafaring odyssey, where the beauty of two nations collides on the azure canvas of the Aegean Sea.
Requirements for Turkish-flagged Commercial Yachts Sailing in Greek Waters
Any commercial yacht with a Turkish flag wishing to sail in Greek waters must meet the following conditions:
Registration with the Turkish Maritime Directorate: Your yacht must be officially registered in Turkey.
Valid International Certificate of Competence (ICC): Both the captain and all crew members need to have an ICC. This document verifies that the holder is competent to operate a yacht safely.
Valid Insurance Certificate: Ensure that your yacht has comprehensive insurance coverage, which is a vital necessity for international travel.
Inspection by Greek authorities: Before your yacht is allowed entry into Greek waters, it must undergo an inspection by Greek maritime authorities.
Please note that if these conditions are not met, the yacht may be denied entry into Greek waters.
How much will it cost? 
There are taxes and costs involved in cruising Greek waters, which are defined in Directive 3133.1/75335/2022, published in the Hellenic Republic Gazette No 5567/B on October 31, 2022.
The directive introduced a special tax, TEPADAH - TAX, calculated based on the yacht's gross tonnage, length, and duration of the journey in Greek waters. When entering Greece, it is mandatory to provide all relevant information about the journey through an agent.
This tax is only applicable if both passenger embarkation and disembarkation take place in Turkey. Taxes will be applicable for the days the yacht cruises in Greek waters.
The Tax Formula for Turkish-flagged Yachts in Greek Waters
The formula for the tax calculation is as follows:
T = S + [D x (G + L)]
Where:
T = The Proposed Tax
S = Standard Fee of € 500
D = Days in Greek Waters
G = Gross Tonnage Charge (Table 1)
L = Length Overall Charge (Table 2)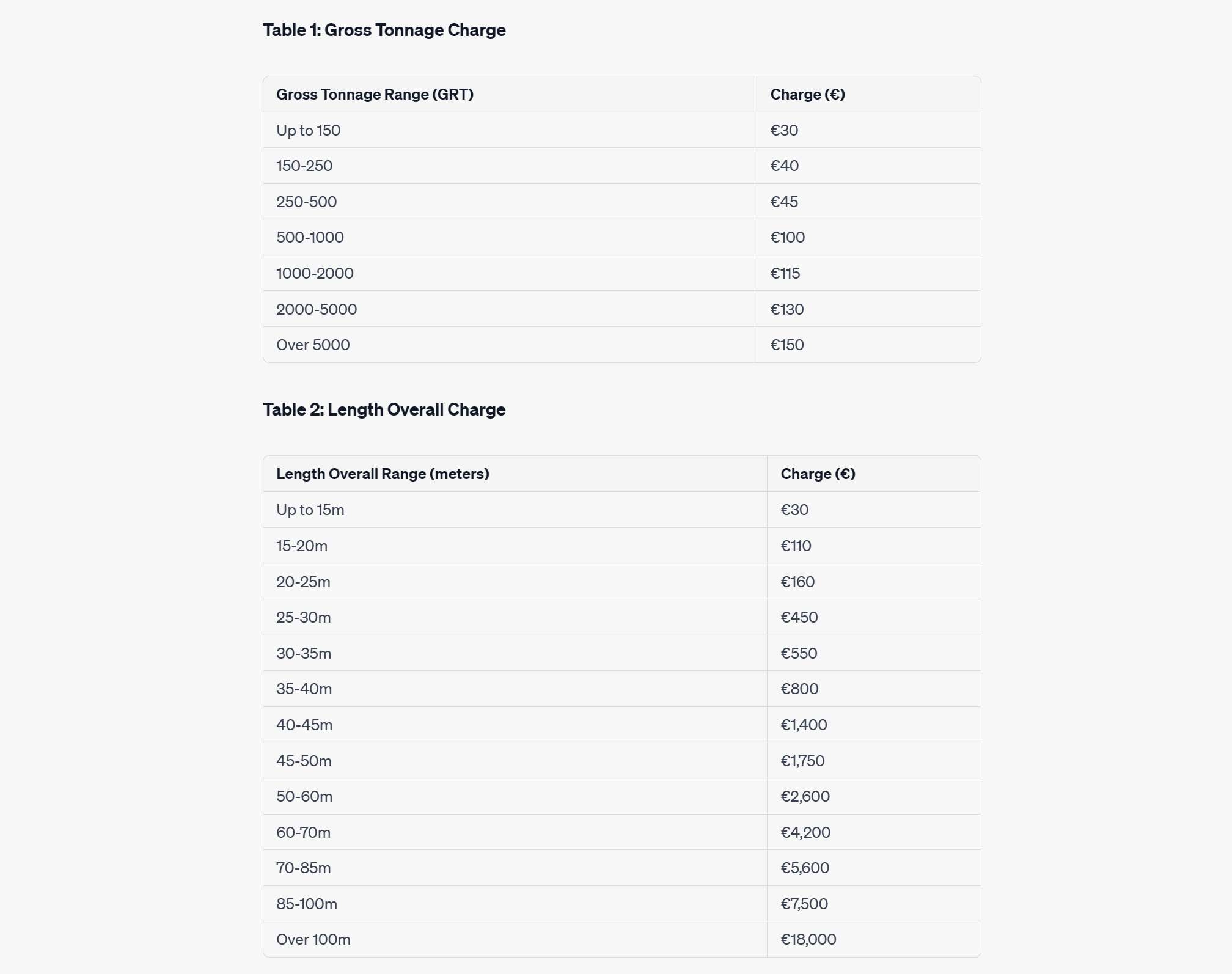 Here's an example:
The calculation for a 35-meter-long yacht with a gross tonnage of 150 that wants to cruise for five days in Greece looks like this:
T = €500 + [5 x (€30 + €550)]
T = €500 + €2900
T = €3,400
Please keep in mind that the special tax only covers the cost of entering and cruising in Greece; all other expenses, such as fuel, provisions, berthing fees, and other ancillary costs, are extra.
Finally, as we wrap up, cruising Greek waters with a Turkish-flagged commercial yacht is a careful process, but with the proper preparation and knowledge, it can be a rewarding experience. Stay informed, follow all regulations, and enjoy the beauty that Greece has to offer!
Disclaimer: While every effort has been made to ensure that this guide is accurate, the nature of international maritime law means that regulations can change quickly. At the time of writing (June 2023), all information provided here is believed to be correct. However, we strongly advise yacht owners, charterers, and operators to check the current regulations with the appropriate authorities before embarking on their trip. Please be aware that we cannot accept any liability for any loss or inconvenience resulting from reliance on this information.