Greek Island Yacht Adventures
October 31, 2023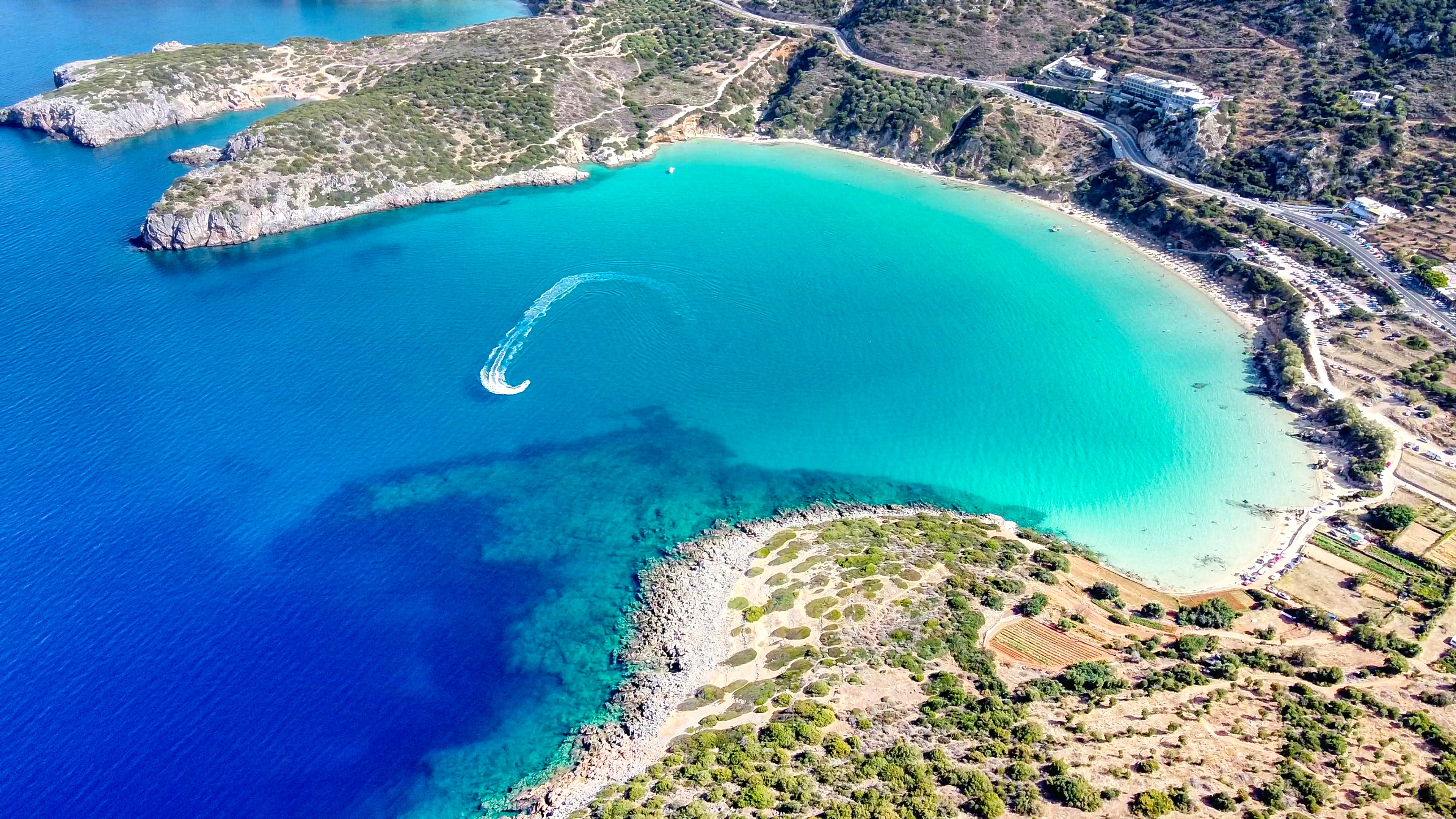 The Greek Islands have long been a sought-after destination for travelers in search of sun-soaked adventures and rich cultural experiences. From the stunning landscapes of Naxos and the volcanic wonder of Milos to the tranquil allure of Poros and Aegina, get ready for the nautical journey of a lifetime.
Discovering Greece's Enchanting Islands by Yacht
One of the most extraordinary ways to explore Greece's enchanting islands is by embarking on a yacht charter. Picture yourself cruising the azure waters of the Aegean and Ionian Seas, discovering hidden coves, and dropping anchor at charming harbors. In this comprehensive guide, we'll set sail to explore ten enchanting Greek islands that promise unforgettable yacht charter experiences. 
Naxos: The Cycladic Gem
Our odyssey begins on the largest of the Cyclades, Naxos. This island, with its picturesque landscapes and welcoming atmosphere, sets the perfect tone for your Greek sailing adventure. Known for its beautiful beaches, Naxos offers pristine stretches of sand like Agios Prokopios and Plaka Beach, where you can relax under the Mediterranean sun and swim in crystal-clear waters. Beyond the shores, venture into the heart of the island to explore the enchanting old town of Naxos (Chora). Here, you'll find yourself immersed in a world of history and culture, with its labyrinthine streets revealing historic architecture, charming shops filled with local crafts, and tavernas serving delectable Greek cuisine.
Naxos is a true gem of the Aegean, combining natural beauty with rich traditions. As you wander through the narrow streets of Chora, you'll encounter ancient landmarks like the Portara, a colossal marble doorway that once stood as the entrance to a temple dedicated to Apollo. Take a moment to soak in the island's history as you admire the well-preserved Venetian architecture and the Kastro (castle) district. Naxos invites you to indulge in both relaxation and exploration, making it the ideal starting point for your Greek island yacht charter.
Milos: The Volcanic Marvel
Sailing southwest, we arrive at Milos, a volcanic island with a rugged, otherworldly beauty. Don't miss the famous Sarakiniko Beach, with its lunar-like landscape, or the colorful fishing villages like Klima. Milos is a geological wonder, with hot springs, caves, and hidden coves waiting to be explored.
Symi: A Tale of Neoclassical Elegance
Heading southeast, we reach Symi, a small island famous for its neoclassical architecture and charming harbors. Symi Town is a gem of pastel-colored buildings, where every corner seems like a scene from a postcard. As you stroll through the town's narrow streets, you'll be captivated by the elegance of the architecture, reflecting the island's storied past. Don't miss the chance to visit the renowned Panormitis Monastery, which offers a serene and spiritual stopover. This 18th-century monastery dedicated to the Archangel Michael is not only a place of worship but also a testament to Symi's history and faith. 
Symi's beauty extends far beyond its architecture and spiritual sites. As you anchor in its crystalline waters, you'll discover secluded coves and beaches that beckon for a refreshing swim or a leisurely afternoon spent basking in the Mediterranean sun.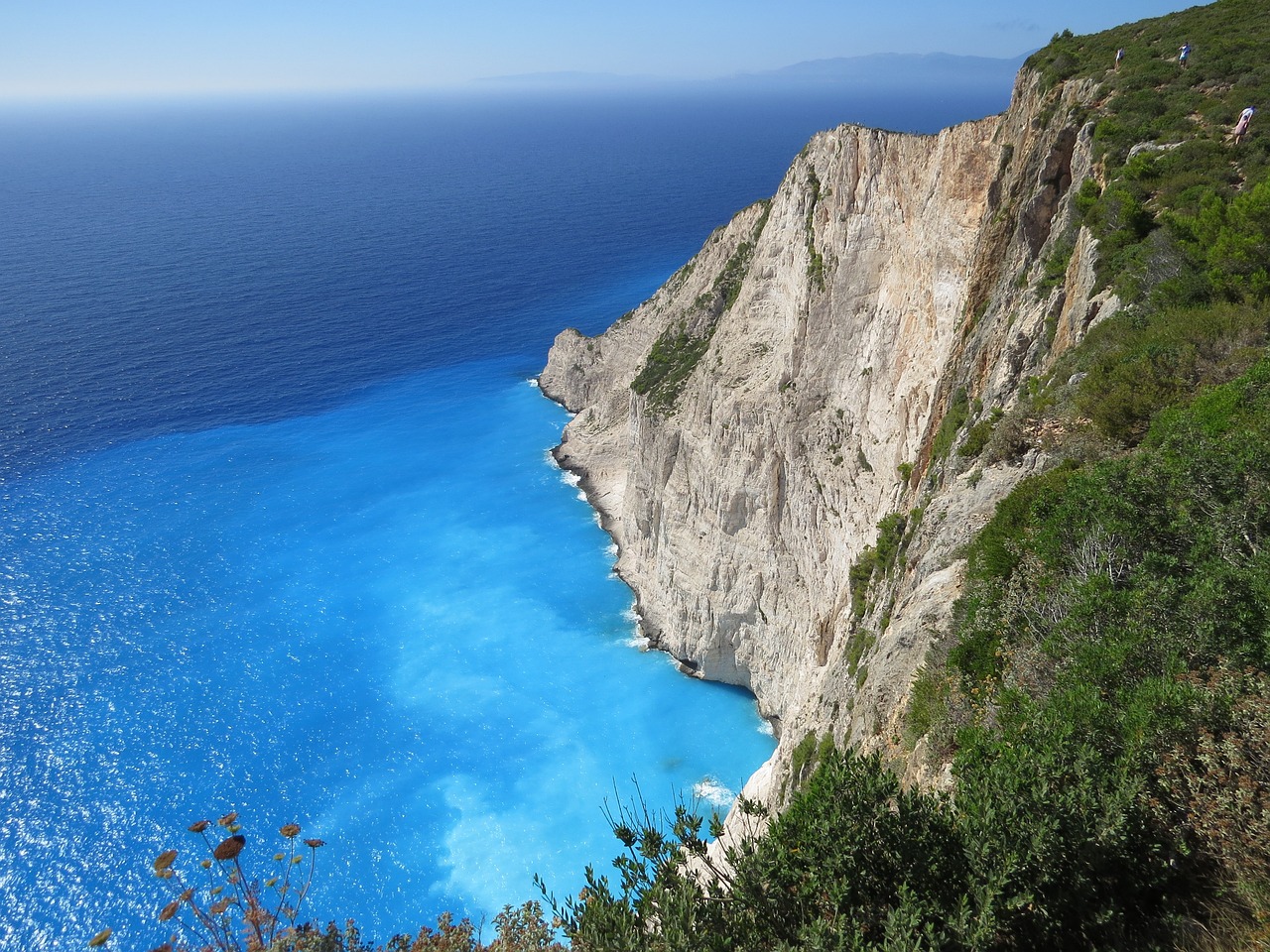 Alonissos: A Marine Paradise
Sail further east to Alonissos, the heart of the National Marine Park of Northern Sporades. This island is a paradise for nature lovers and divers, known for its rich marine life and underwater caves. As you approach Alonissos, you'll be greeted by the mesmerizing sight of lush, pine-covered hillsides cascading down to the azure waters. The unspoiled natural beauty of the island reflects to its protected status within the marine park.
One of the highlights of Alonissos is the opportunity to explore the marine park's crystal-clear waters. Dive enthusiasts will find a haven here, with a chance to discover vibrant coral reefs, colorful fish, and even the endangered Mediterranean monk seal, known locally as the "sea panda." Additionally, Alonissos boasts several hiking trails that wind through its pristine landscapes, offering stunning vistas and encounters with native flora and fauna. 
Patmos: Island of Revelation
Patmos, another stop on our journey, is steeped in religious history. Visit the Monastery of Saint John the Theologian and the Cave of the Apocalypse, where the Book of Revelation was written. The island also boasts idyllic beaches and picturesque villages. 
Methana: A Volcanic Peninsula
Venturing into the Saronic Gulf, Methana welcomes you with its unique volcanic landscape. Discover hot springs, therapeutic baths, and the charming town of Methana while enjoying serene anchorages.
Hydra: Timeless Elegance
Hydra, just a stone's throw from Athens, offers a picturesque port town with no cars – only donkeys and boats. Explore the cobblestone streets, art galleries, and historic architecture before anchoring in a secluded bay.
Spetses: Island of Heroes
A short sail from Hydra, Spetses boasts a rich history of Greek War of Independence heroes. Delve into the island's heritage at the Bouboulina Museum and enjoy pristine beaches, vibrant nightlife, and pine-covered hills.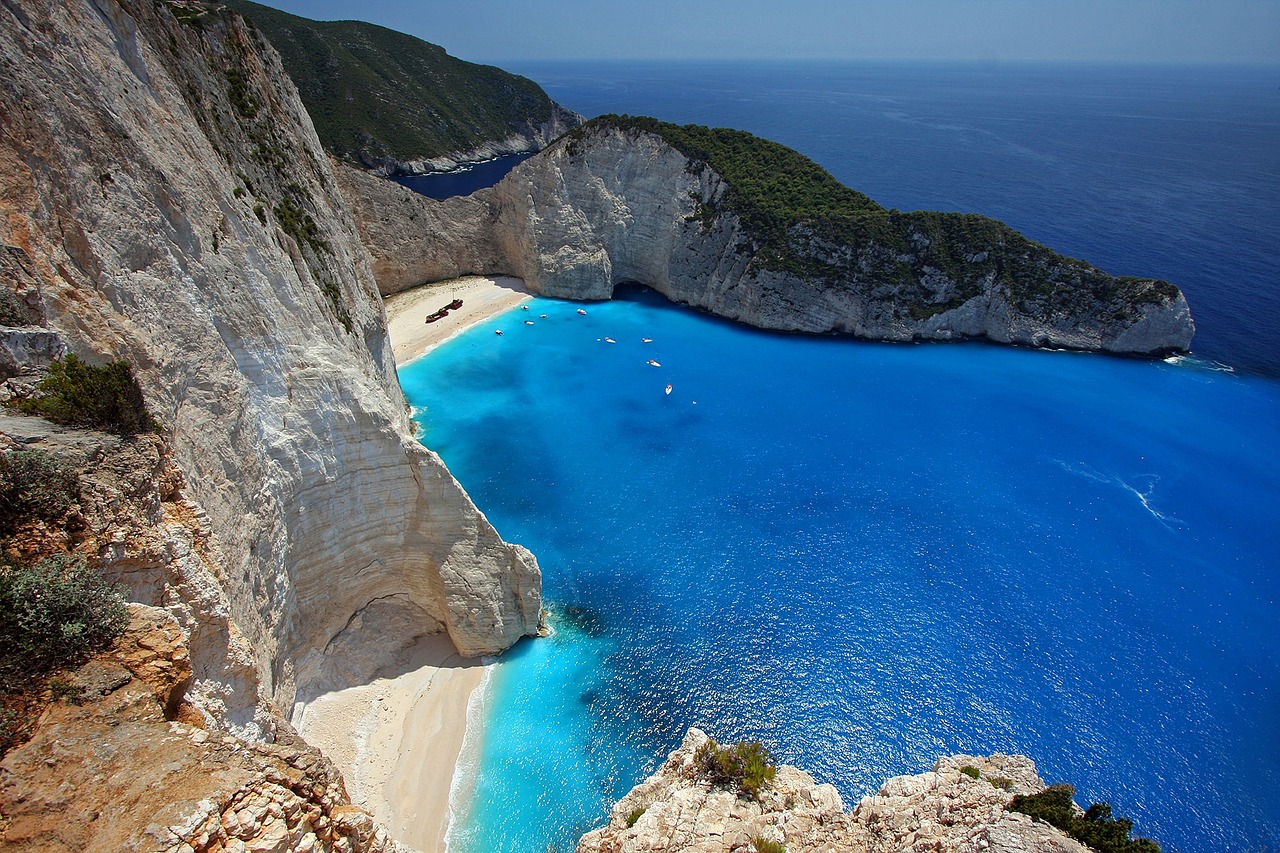 Poros: Tranquil Beauty
Poros is a serene island famous for its lush greenery and clear waters. Anchor in one of its secluded bays or explore the charming town of Poros, with its neoclassical architecture and scenic waterfront. 
The town is divided into two parts, Sferia and Kalavria, connected by a narrow bridge. Sferia, the lively and bustling part of Poros, is where you'll find shops, restaurants, and vibrant nightlife. On the other hand, Kalavria offers a quieter atmosphere, perfect for leisurely strolls along tree-lined streets. 
Don't miss the opportunity to hike to the Clock Tower, which offers panoramic views of the island and the Peloponnese coast. With its natural beauty and tranquil ambiance, Poros is a hidden gem that promises relaxation and rejuvenation amidst the Greek islands.
Aegina: Pistachio Paradise
Our final destination, Aegina, is renowned for its pistachios. Explore the ancient Temple of Aphaia, relax on sandy beaches, and savor local pistachio-flavored treats before concluding your Greek island sailing adventure.
Your Charter Adventure Awaits
Sailing through the Greek Islands on a yacht charter is an unparalleled experience that combines adventure, relaxation, and cultural discovery. Each of these ten islands offers a unique blend of natural beauty, historical significance, and local charm.
From the sandy shores of Naxos to the volcanic landscapes of Milos and the neoclassical elegance of Symi, there's an island for every traveler's taste. So, raise your anchor, set your sails, and embark on a nautical journey through the enchanting Greek Islands. With a yacht charter, you'll have the freedom to explore these hidden treasures at your own pace, creating memories that will last a lifetime. Bon voyage!