How Much Does it Cost to Charter a Skippered or Crewed Yacht?
October 31, 2023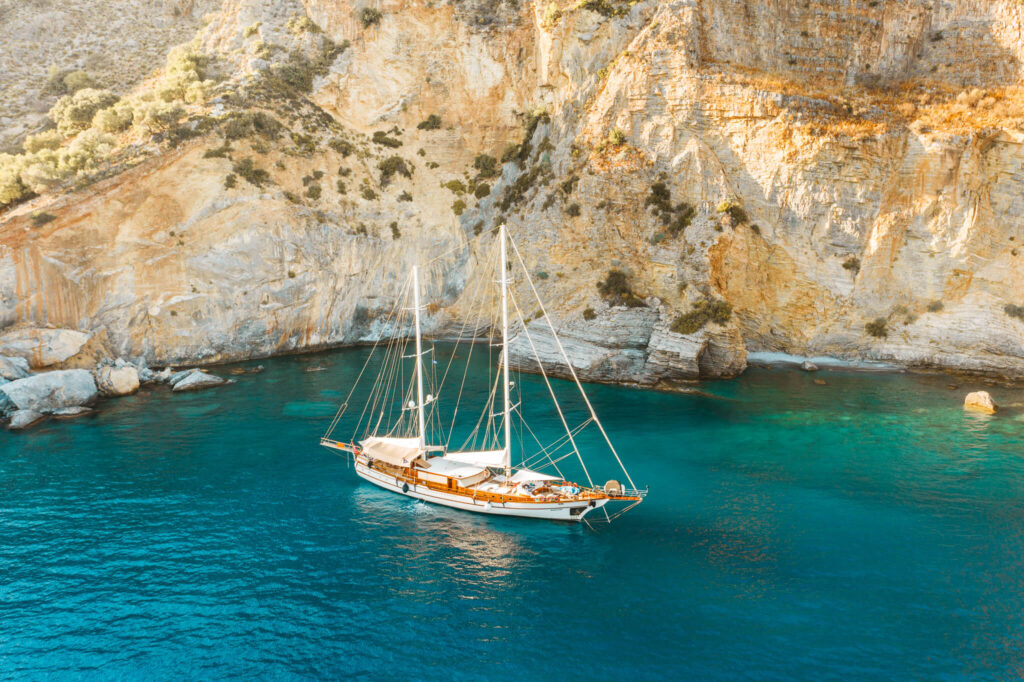 As you envisage your dream vacation, a charter yacht might come to mind. The azure seas, sun-soaked decks, and the luxury of a full-service, bespoke holiday make chartering a yacht an unforgettable experience. However, a central question to consider is: How much does it cost to charter a yacht? This article will elucidate the cost of chartering a skippered or crewed yacht.
Deciphering Yacht Charter Costs
A myriad of factors influences the cost of chartering a yacht. These include the yacht's size, location, charter duration, time of year, and whether it is a motor or sailing yacht.
A small, older yacht might cost anywhere from €5,000 per week, while a larger, more luxurious, and newer model could command €150,000+ per week. Please note that these figures are broad approximations, and actual costs can vary significantly.
However, it's essential to remember that these costs are for the entire yacht. When shared amongst a group of friends or family, the price per person can become surprisingly affordable. For instance, a yacht that costs €20,000 per week could amount to only €2,000 per person when divided among ten people.
Skippered and Crewed Charters
In the world of yachting, the terms "skippered" and "crewed" have specific meanings that can impact your vacation experience and cost.
A "skippered" charter means that the yacht comes with a professional skipper or captain who is responsible for navigation. This is an included feature for all yachts in the Yacht Cloud portfolio.
A "crewed" charter, on the other hand, is a yacht that comes with not just a captain but also additional crew members. These could include chefs, deckhands, and stewardesses. The size of the crew typically depends on the yacht's size, with larger yachts accommodating more crew members.
The price of chartering a skippered or crewed yacht includes the crew's cost. This all-inclusive nature turns your yacht charter into a full-service vacation where your every need is taken care of by professionals.
For example, chartering a skippered 60-foot sailing yacht for a week could cost approximately €15,000 - €25,000. On the other hand, a 100-foot motor yacht with a full crew could range from €40,000 - €80,000 per week.
Additional Costs and How to Mitigate Them
In assessing the full cost of chartering a yacht, it's essential to factor in additional expenses, often referred to as the Advanced Provisioning Allowance (APA). The APA covers costs such as fuel, food, drinks, and port fees, which are not included in the charter fee. This is usually around 20-30% of the charter fee, making it a significant addition to your budget.
However, if you're looking to mitigate these extra costs, consider chartering a gulet. One of the key benefits of gulets is that the cost of fuel is included in the base charter fee. Therefore, most gulets do not require an APA. Instead, gulets usually require a small, fixed fee to cover the cost of food and beverage provisions, which can provide cost certainty and avoid the unexpected expenses that can come with the APA.
Furthermore, the joy of chartering a gulet isn't just in the cost savings. These charming vessels provide an authentic sailing experience and are predominantly based in the breathtakingly beautiful coastal regions of Turkey and Croatia. Chartering a gulet offers an opportunity to explore these picturesque locales from the comfort and luxury of your private yacht without the potential financial unpredictability of an APA.
In conclusion, as you plan your dream yacht vacation, consider not only the size, location, and duration of your charter but also the type of vessel you choose to charter. Whether it's a skippered yacht, a fully crewed motor yacht, or a traditional gulet, each offers a unique and memorable experience. By factoring in all costs, from charter fees to APAs or provisioning fees, you can make an informed choice and enjoy a wonderful, stress-free vacation.
To Conclude
Chartering a yacht, whether skippered or crewed, is more than just a holiday; it's a unique experience that offers unparalleled luxury and relaxation. And with costs shared among a group, it becomes a surprisingly affordable luxury.
As you plan your dream yacht vacation, keep in mind the factors influencing the cost: yacht size, location, duration, type, and whether it's skippered or crewed. Always account for additional costs like the APA. Soon, with careful planning and saving, you'll be enjoying the soothing waves on your chartered yacht from Yacht Cloud.