Luxury Yacht Charters in Croatia's Adriatic Splendor
October 31, 2023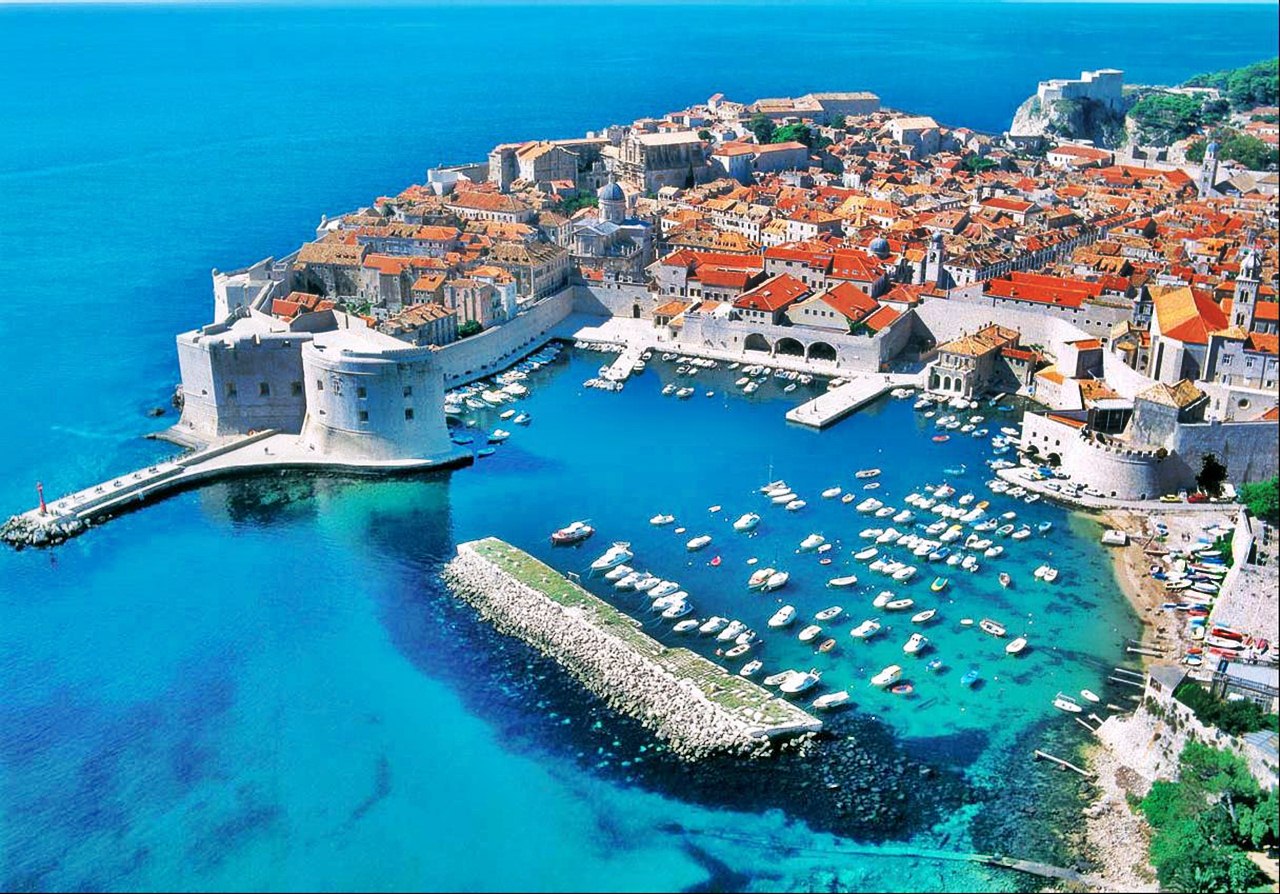 Embarking on a journey through the picturesque waters of Croatia's Adriatic Sea is an experience that combines opulence, history, and natural beauty. The allure of luxury yacht charters in this region lies in the harmonious blend of ancient towns, sun-kissed islands, and sumptuous pleasures. 
A Voyage of Elegance and Exploration
As you set sail on the turquoise waters of the Adriatic, you'll discover a world where time seems to stand still, where history whispers through cobblestone streets, and where the embrace of luxury is at your fingertips.
Croatia's coastline is a treasure trove of historic gems, and a luxury yacht charter is your ticket to explore its rich tapestry. Dubrovnik, often referred to as the "Pearl of the Adriatic," is a prime example. As you glide into the ancient port, you're met with towering medieval walls that encircle the Old Town. This UNESCO World Heritage site exudes an aura of timeless grandeur, its limestone streets echoing with stories of the past. Walk along the fortified walls for breathtaking panoramic views of red-tiled roofs and the cerulean sea.
Not far away, Split presents another historical marvel – the stunning Diocletian's Palace. This palace, built by the Roman Emperor Diocletian in the 4th century, is not merely a relic of the past but a living testament to the intertwining of history and modern life. As you step into its labyrinthine alleys, you'll find yourself amidst shops, restaurants, and residences that have seamlessly adapted to the ancient architecture.
Island Escapes of Tranquility
Croatia's allure extends beyond its historic towns, encompassing a collection of islands that seem to have sprung from a painter's palette. Hvar, often hailed as one of the world's most beautiful islands, is a prime stop for luxury yacht charters. Its vibrant energy mingles with lavender fields, vineyards, and white-stone towns. Stroll along the promenade, explore the medieval fortress overlooking the town, and bask in the island's renowned nightlife.
Meanwhile, the Elaphiti Islands provide an enchanting escape from the hustle of modern life. Lopud, the most visited of the islands, welcomes you with its car-free streets and pristine beaches. Discover the charming Sunj Beach, where golden sands meet azure waters, creating a perfect spot to relax and rejuvenate. Sip on a cocktail at a beachfront bar and let the gentle waves serenade you.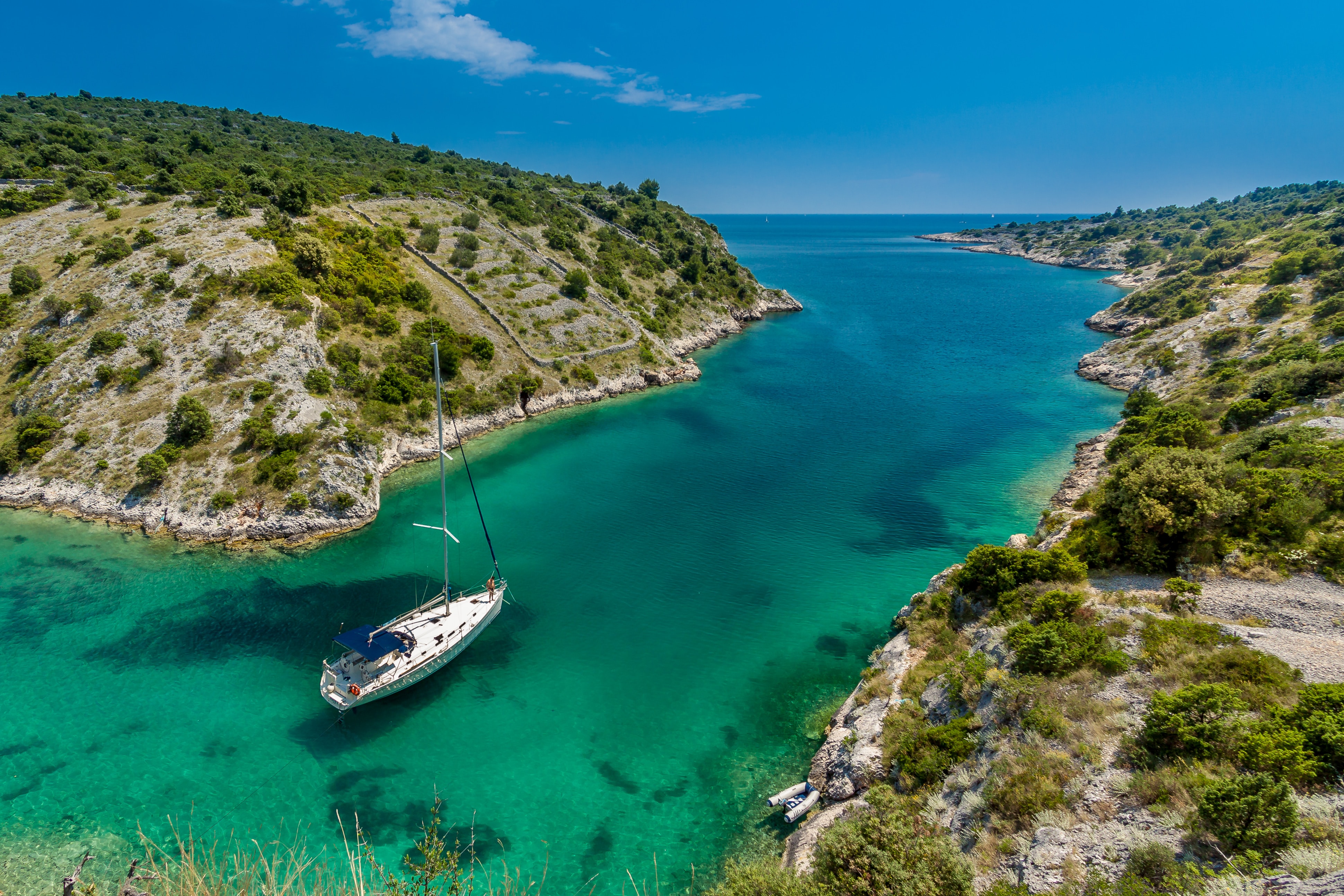 Indulgent Pleasures of the Adriatic
Chartering a luxury yacht in Croatia's Adriatic Sea isn't just about exploration; it's also about pampering. Imagine lounging on the sun deck of your private yacht, savoring exquisite cuisine crafted by skilled chefs, and diving into the crystalline waters for a refreshing swim. It's a world where relaxation is an art form, and each moment is a symphony of leisure.
As you anchor near the stunning island of Vis, dive into the underwater world with a snorkeling or diving session. The nearby Blue Cave, with its ethereal blue light, offers an otherworldly experience that words can hardly describe. Sail to the picturesque island of Korčula, known as "Little Dubrovnik," and explore its medieval streets before indulging in local wines and delicacies at a charming waterfront restaurant.
Setting Sail on Your Adriatic Odyssey
Embarking on a luxury yacht charter in Croatia transcends mere travel; it engulfs you in a realm of opulence, rich history, and profound beauty. Explore ancient towns, wander through idyllic islands, and savour the finest experiences the Adriatic has to offer from the luxurious comfort of your yacht. Every moment is a treasure, every sunset creates a new masterpiece across the sky, and the irresistible appeal of Croatia's Adriatic splendor becomes an unforgettable memory.