Planning the Ultimate Family Vacation in the Mediterranean
October 31, 2023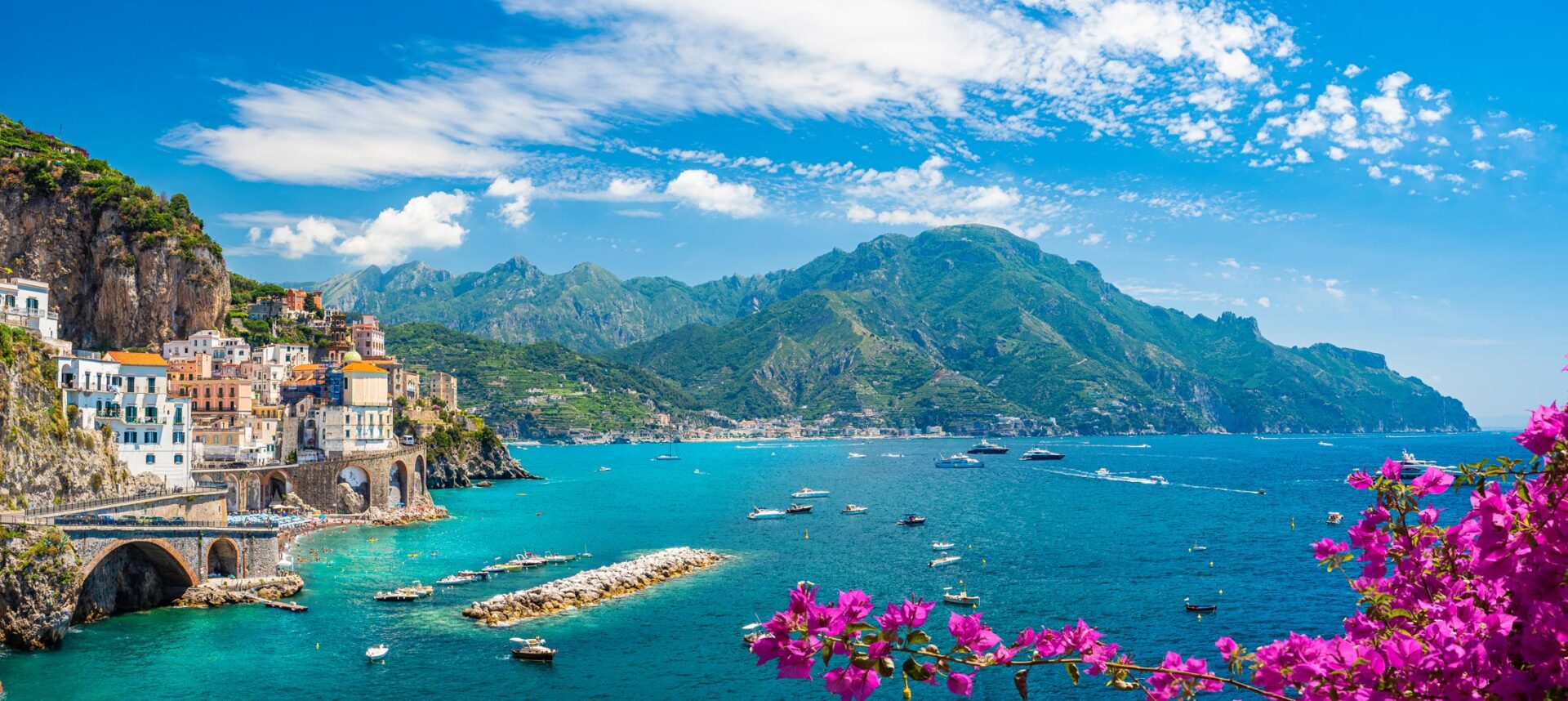 There's nothing quite like embarking on a family yacht vacation in the mesmerizing Mediterranean.  From the crystal-clear waters to the vibrant culture, it's an unforgettable journey that can be shared with loved ones.
Unforgettable Adventures Await
The stunning region of the Med, with its azure waters, historic towns, and captivating islands, provides the ideal backdrop for creating cherished memories with your loved ones. Let's explore into the essentials of planning an unforgettable family sailing adventure, from the enchanting coasts of Turkey and Croatia to the iconic shores of Italy and France.
Choosing the Perfect Family-Friendly Destinations
1. Turkey: A Voyage of Discovery
Turkey's Turquoise coast is a treasure trove of experiences for families. Begin your journey in the vibrant city of Bodrum, known for its bustling markets and medieval castle. Set sail to the Gulf of Gökova, where your family can explore ancient ruins, indulge in water sports, and enjoy the serene beauty of secluded coves. Don't miss the chance to visit Dalyan and its famed mud baths, an experience both educational and fun for kids.
2. Croatia: Islands of Delight
Croatia's Adriatic coastline is a paradise for family yacht vacations. Start your adventure in the historic city of Dubrovnik, where kids can channel their inner explorers while walking along the medieval walls. Cruise to the charming islands of Hvar and Korčula, known for their crystal-clear waters and picturesque towns. Engage in water sports, visit local markets, and explore hidden beaches – Croatia offers a plethora of activities to keep the whole family entertained.
3. Italy: A Blend of Culture and Fun
Italy's coast promises a delightful mix of culture, history, and relaxation. Begin on the Amalfi Coast, with its colorful villages and stunning cliffs. Explore the ancient ruins of Pompeii and Herculaneum for an educational family outing. Savor delicious gelato, wander through charming streets, and snorkel in azure waters. The island of Sicily offers diverse landscapes and a chance to introduce kids to local traditions and cuisine.
4. France: Riviera Dreams
The French Riviera offers a touch of glamour and family-friendly fun. Start your voyage in Nice, where you can explore markets, stroll along the Promenade des Anglais, and savor French cuisine. Cruise to the stunning Îles d'Hyères, where kids can enjoy water activities and uncover the island's natural beauty. Monaco offers a taste of luxury, while the enchanting town of Antibes is perfect for exploring local culture and indulging in water sports.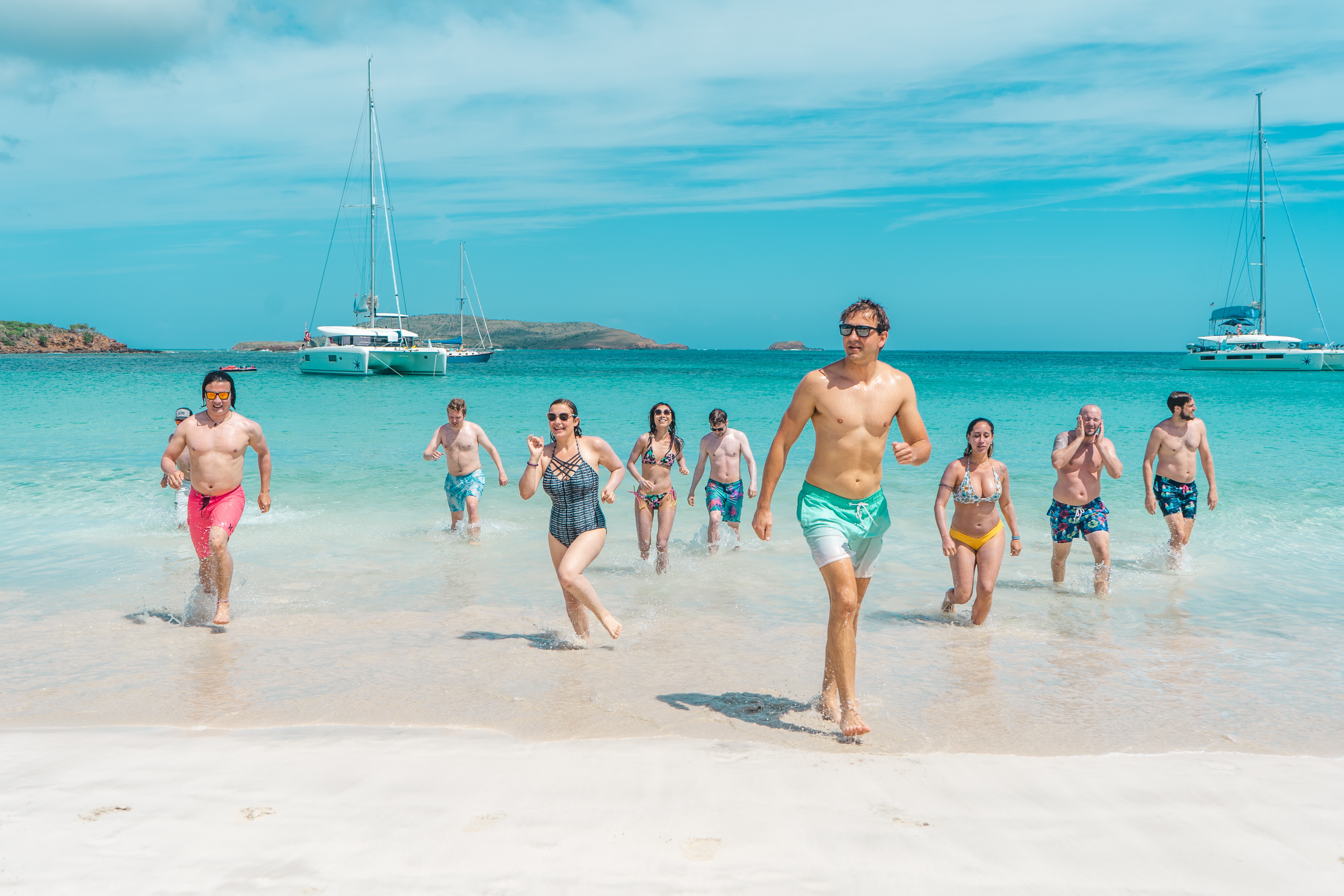 Ensuring Safety and Comfort on the Yacht
Safety is paramount on a family yacht vacation. Choose a yacht charter company with a strong reputation for safety and experience in hosting families. Make sure the yacht is equipped with safety gear, including life jackets for all family members. Familiarize yourself with emergency procedures and the yacht's layout.
Fun Water Sports and Activities for Kids
Mediterranean waters offer a playground of water sports and activities suitable for children. Snorkeling allows kids to explore underwater worlds, while kayaking and paddleboarding provide a chance to bond as a family while gliding across the sea. Many family yacht charters offer water toys such as inflatable slides, floating platforms, and water trampolines that guarantee hours of laughter and fun.
Creating Lasting Memories
A family yacht vacation creates lasting memories together. Encourage kids to engage with the local culture by exploring markets, tasting new foods, and interacting with locals. Capture moments through photographs and journaling to create a keepsake of your journey.
Planning the ultimate family yacht vacation in the Mediterranean is an opportunity to combine relaxation, adventure, and quality time with your loved ones. Whether you're exploring Turkey's historic towns, Croatia's idyllic islands, Italy's cultural gems, or France's glamorous coast, each destination offers unique experiences for the whole family. 
With safety as a priority, engaging water activities, and a focus on creating cherished memories, your family yacht adventure is bound to be an unforgettable journey of discovery and joy.