Sailing into Serenity: Discovering Turkey's Famed Gulet Yacht Charters
October 31, 2023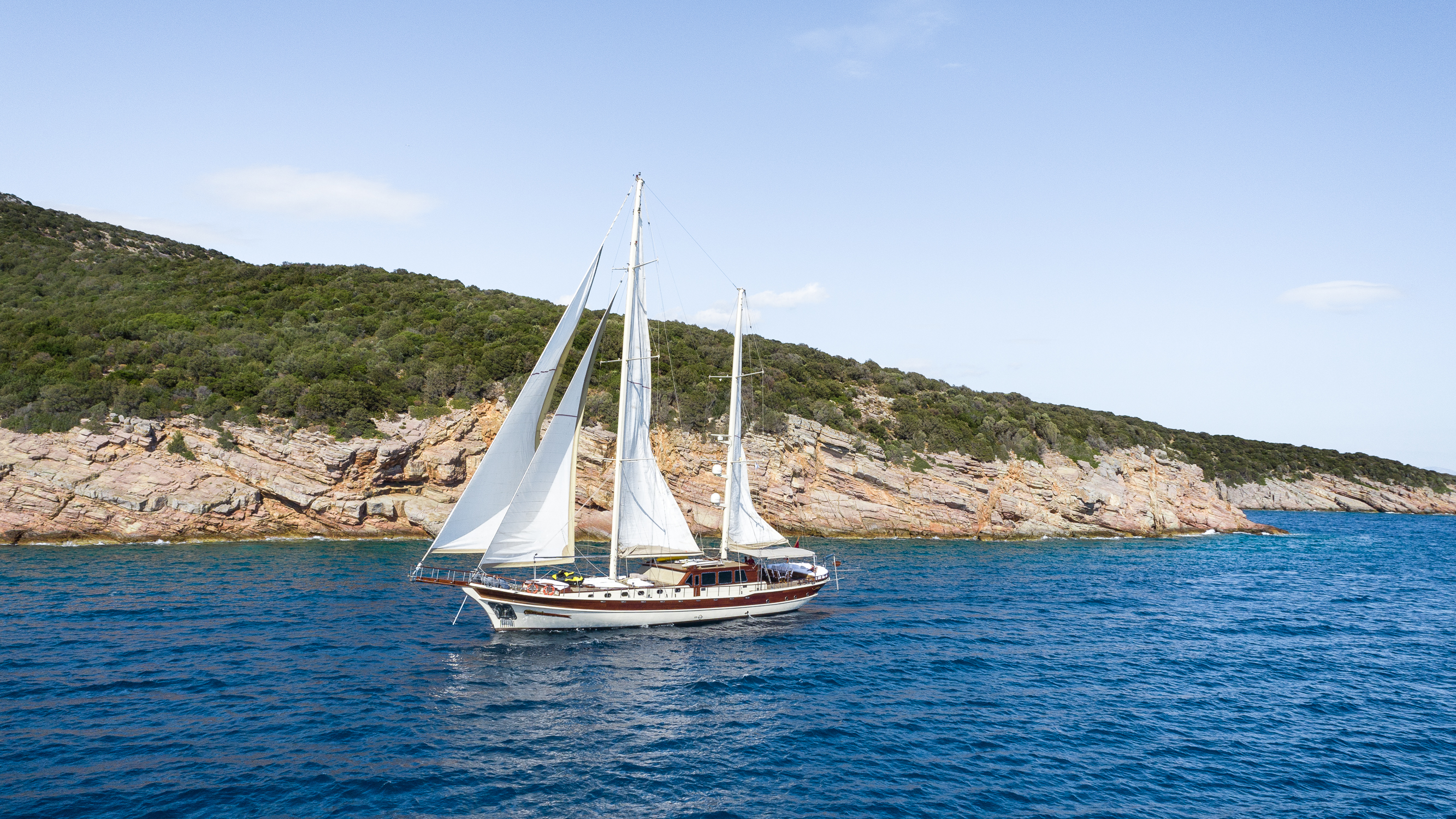 Embark on a journey through Turkey's turquoise coastlines, enriched with historical marvels and an exceptional yacht charter experience aboard traditional Gulets. Discover why Turkey is a coveted destination for luxury maritime voyages.
Turkey, renowned for its rich history and vibrant culture, has emerged as one of the most popular destinations for luxury yacht charters. Beyond its bustling bazaars and splendid architecture, Turkey offers an exceptional maritime experience that sets it apart - the Gulet Charter.

Traditional Charm Meets Modern Luxury: Unveiling the Gulet Experience
A Gulet is a traditional Turkish sailing vessel, handcrafted from pine and other fine woods, designed for comfort, style, and an immersive sailing experience. Combining vintage allure with modern amenities, Gulets offer a distinct way of exploring Turkey's stunning coastline.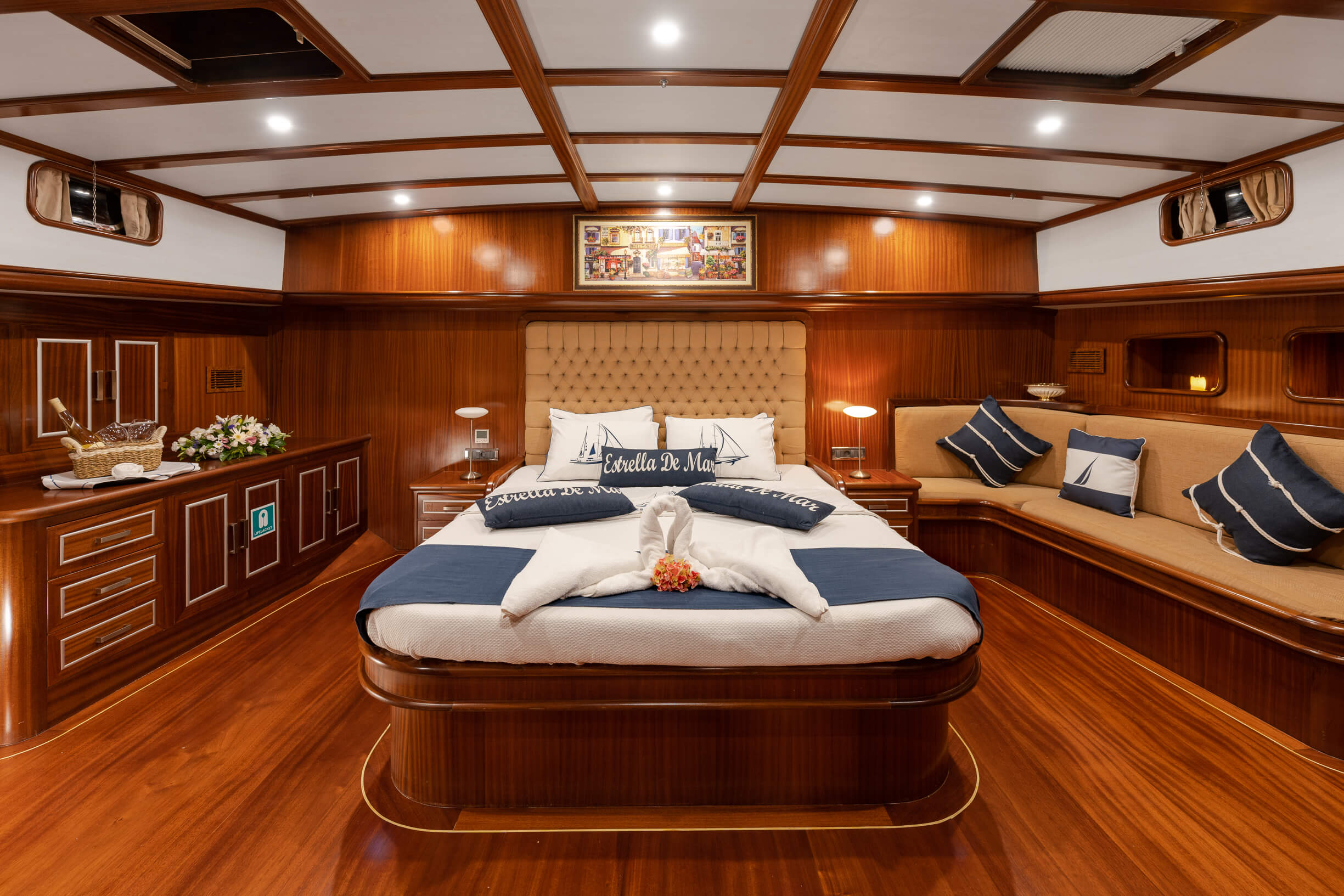 Embarking on a Gulet charter voyage lets you delve into the azure waters of the Aegean and Mediterranean seas, tracing the Turkish Riviera's stunning bays, quaint villages, and ancient ruins. The Turquoise Coast, as it is fittingly known, boasts pristine beaches, secluded coves, and an abundance of marine life, making every sail an adventure in itself.
Jewels of the Turkish Riviera: Bodrum, Marmaris, and Göcek - Unmissable Stops on Your Gulet Journey
Popular routes often include vibrant destinations like Bodrum, Marmaris, and Göcek, each offering a unique blend of tradition and modernity. Bodrum, often referred to as the 'Saint Tropez of Turkey,' is famous for its whitewashed architecture, lively nightlife, and upscale marina. Marmaris, meanwhile, is a haven for nature lovers, with its surrounding pine forests and crystal-clear waters. Göcek, home to six significant marinas, is a yachtsman's paradise known for its calm, unspoiled bays.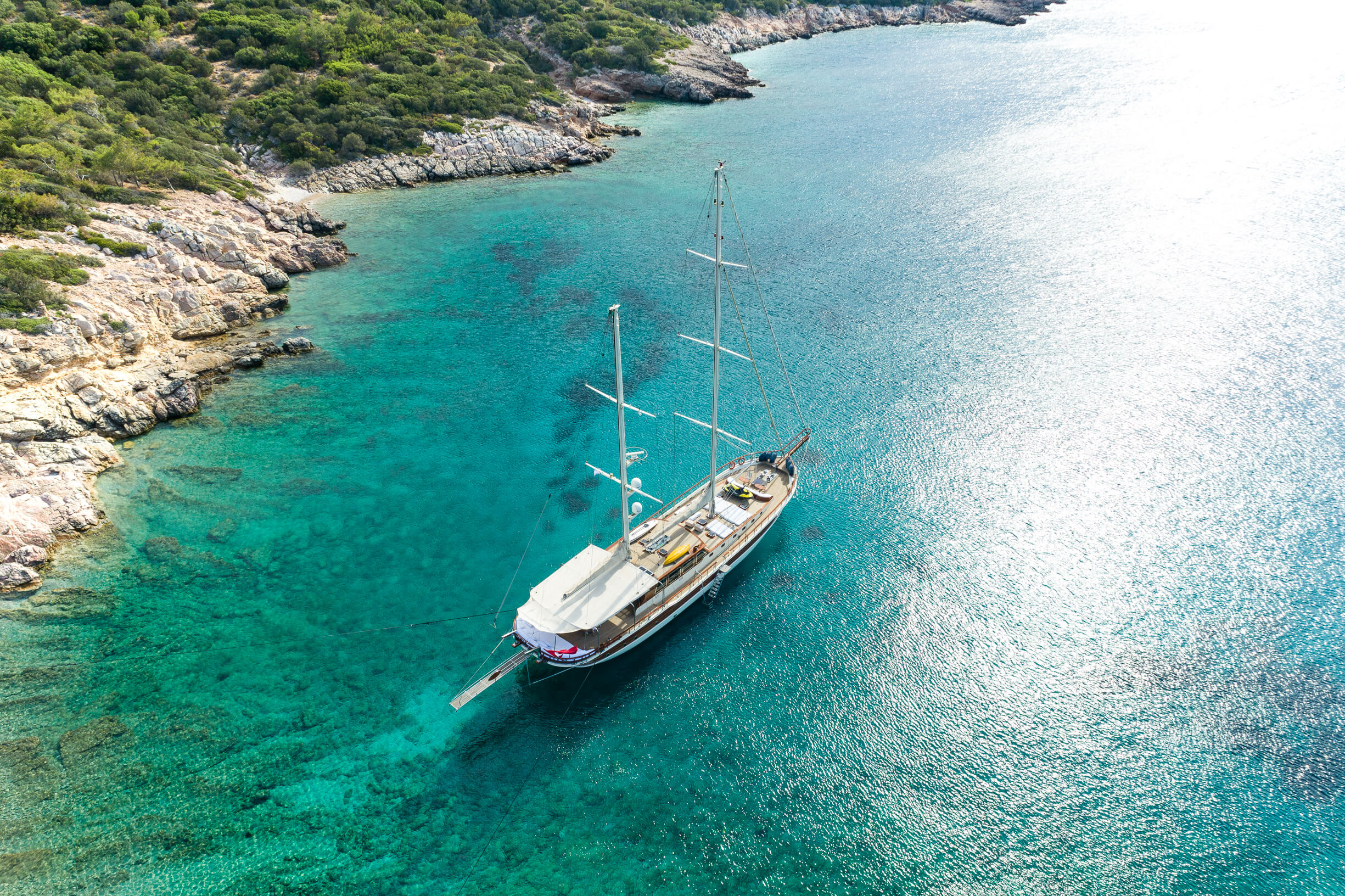 Aboard a Gulet, you'll find a blend of luxury and authenticity that provides an unparalleled charter experience. Spacious decks serve as lounging and dining areas, while well-appointed cabins ensure your comfort throughout the voyage. Many Gulets also come equipped with modern water sports gear, allowing you to kayak, snorkel, or jet-ski whenever the mood strikes.
Savouring the Seas: The Culinary Delights of a Turkish Gulet Voyage
Turkey's rich culinary heritage adds to the Gulet charter experience. Freshly prepared meals, often featuring local seafood, organic produce, and an array of Mediterranean flavours, are served al fresco, creating a dining experience as memorable as the voyage itself.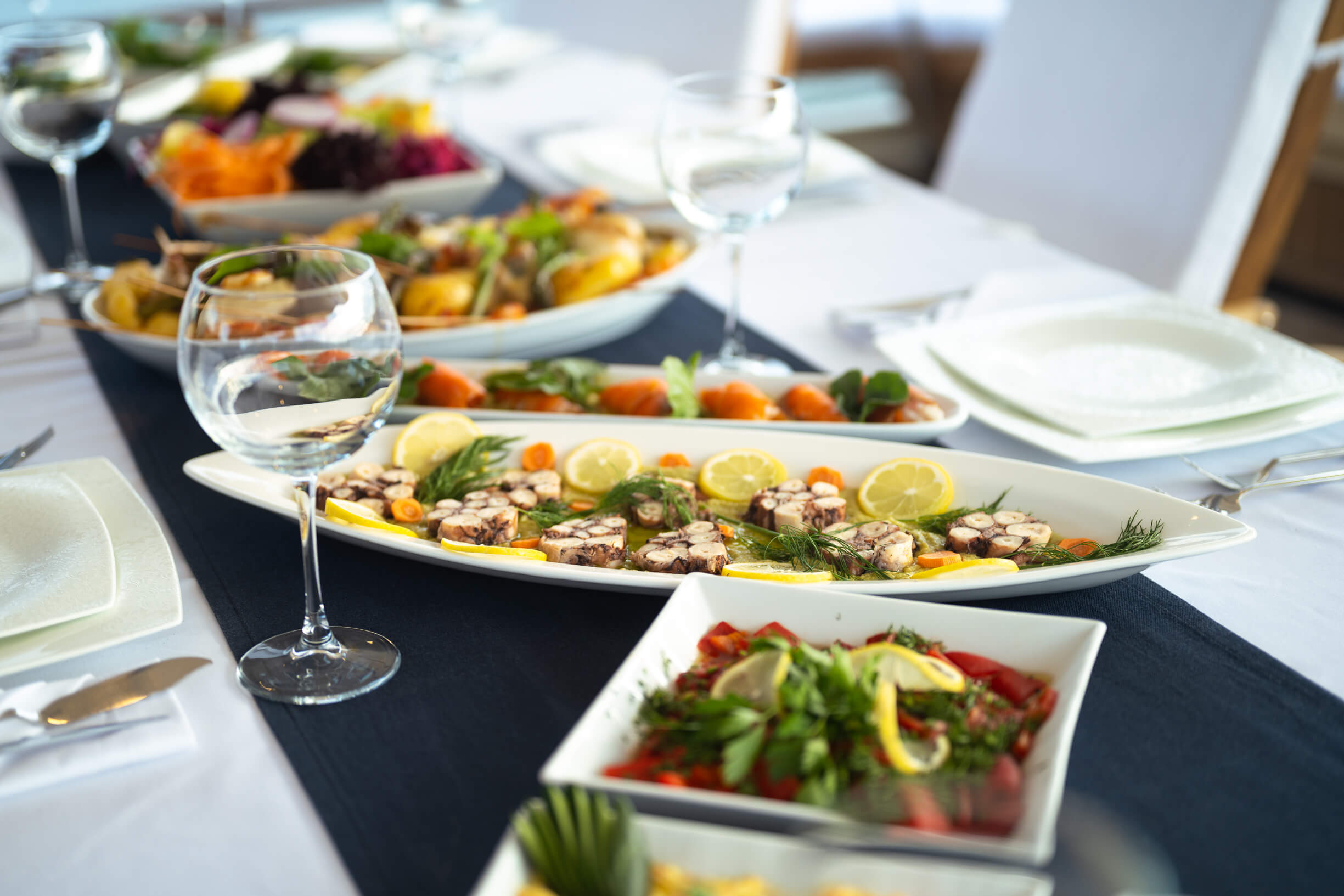 As we journey through the unforgettable landscapes, exquisite cuisine, and unique charm of Gulet charters, it's easy to see why Turkey is considered a treasure among yacht charter destinations. This is more than just a trip; it's an opportunity to immerse yourself in a cultural and maritime heritage that stretches back generations.
Whether you're a seasoned yachtsman or a charter novice, a Gulet voyage along the Turkish coast promises a blend of relaxation, adventure, and luxury. Come aboard and experience the timeless allure of Turkey, a yacht charter destination that truly offers something for everyone.