Tips For Before Onboarding a Yacht
October 31, 2023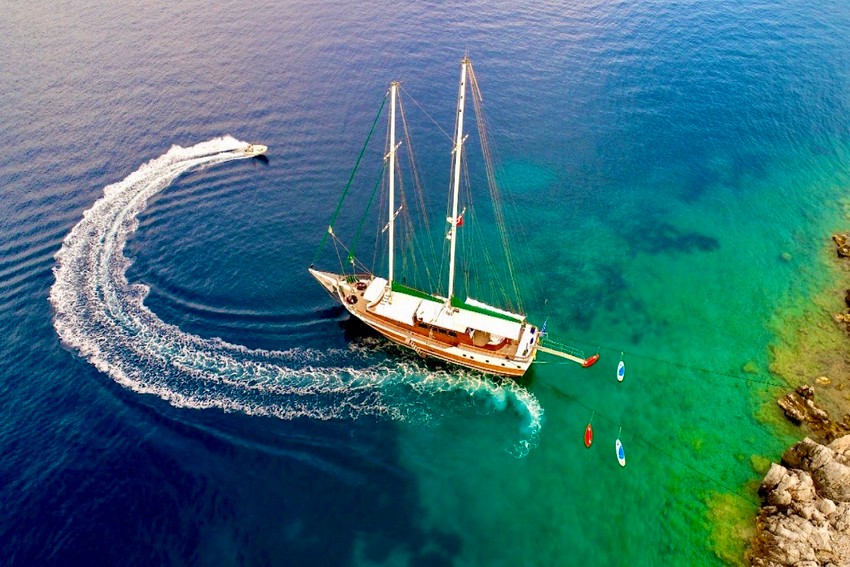 Before setting foot on board a luxurious yacht, there's a world of excitement and anticipation to savor. Whether you're a seasoned yachtsman or a first-time charterer, meticulous planning and thoughtful preparations can elevate your voyage into an unforgettable adventure. In this blog post, we'll share a treasure trove of invaluable tips and insights to ensure that your pre-boarding experience is nothing short of smooth sailing. From packing essentials to other key considerations, join us as we unlock the secrets to a seamless and rewarding yacht charter journey.
Respect The Yacht Crew and Captain
When going on a yacht charter, it's important to establish a good relationship with the crew and captain. Mutual respect and clear communication create the foundation for an exceptional charter experience.
The crew and captain are there to ensure your safety, comfort, and enjoyment throughout the journey. They're humans, too — being polite goes a long way in keeping their morale high.
So, be nice, listen to their advice, and chat with them.
Pay Attention to Safety Briefings
When it's safety briefing time on the yacht, don't zone out. It's not just boring stuff – it's essential for everyone's well-being.
The crew will tell you about the yacht's layout and run through the safety drill, like where life jackets are and what to do in case of an emergency. These details make a big difference if something unexpected happens while you're out at sea.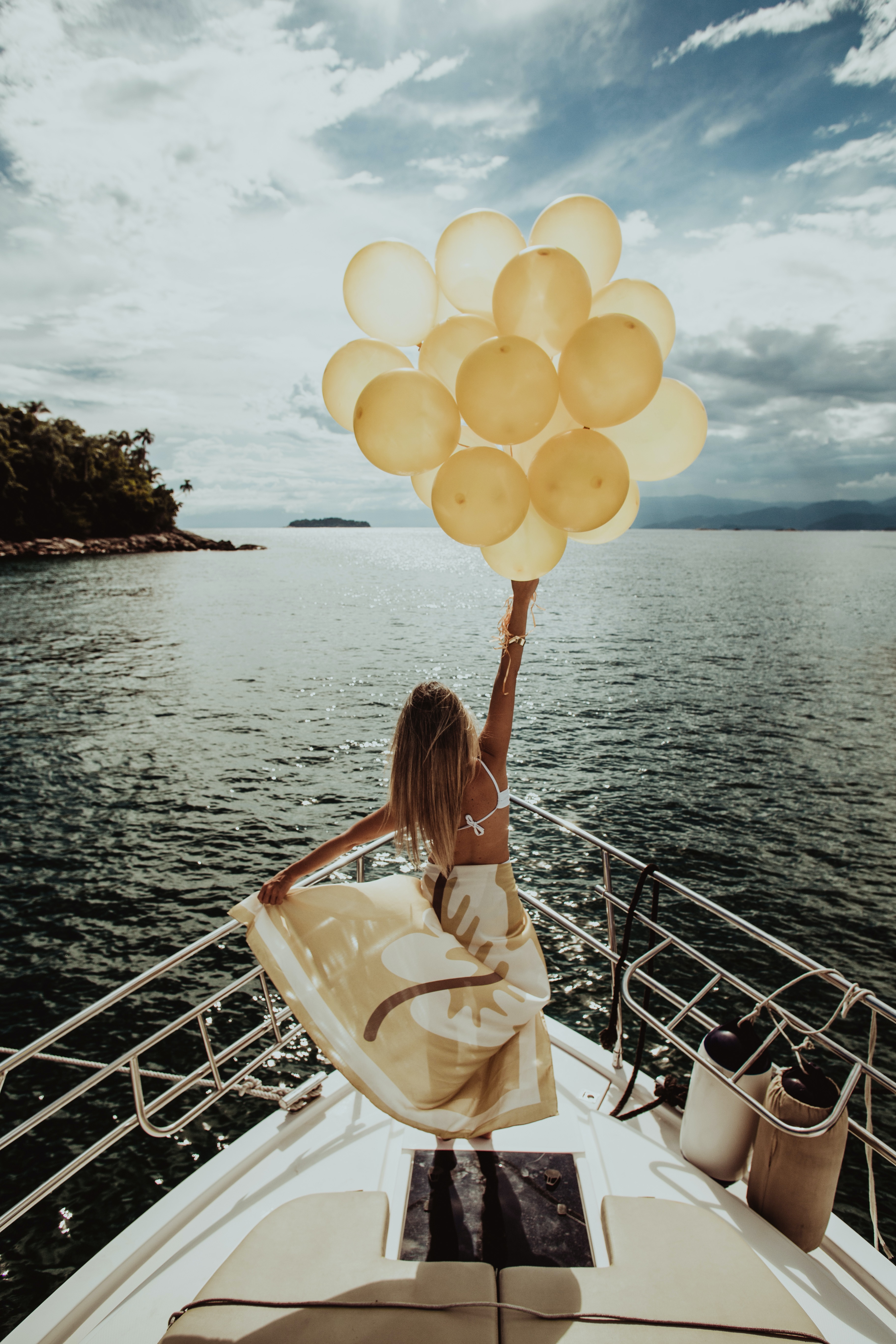 Keep Your Captain and Crew Informed Regarding Your Guests
Don't keep your captain and crew in the dark about your guests – they're not mind-readers. Share the lowdown on your group's needs and quirks to ensure a smooth sailing experience.
Whether someone's got dietary restrictions, is a late riser, or has a knack for adventure, the crew can better cater to everyone's preferences when they are aware of these details. The same goes for when you're going off the yacht for explorations on land — let them know how many people are off the yacht so it's easier to keep track if anyone's absent.
Take Care of Your Children
When you've got little sailors on board, make sure to keep a close eye on them. Yacht charters can be exciting for kids, but safety should be a top priority.
Watch out for them, ensure they're wearing life jackets, and explain the importance of staying safe while having fun. Your captain and crew can provide guidance, but since they are busy people, it's up to you to keep your children's adventure secure and memorable.
Treat The Yacht Like Your Own Home
When you step aboard a yacht, treat it like your own space. Respect and take care of things.
Just as you would tidy up your house, keep the yacht clean and organized. Respect the yacht's furnishings, equipment, and decor.
This way, you and your fellow guests can enjoy a comfortable and pleasant voyage. This also ensures the crew and captain stay enthusiastic and can pay attention to making your experience better.
Avoid Hard-Shell Luggage
When packing for your yacht charter, opt for soft-sided luggage instead of hard-shell suitcases. They make lives much easier on board.
Soft-sided bags are more flexible, making it easier to store them away in tight spaces. They're also less likely to scratch or dent surfaces on the yacht.
Follow The Rules About Shoes
Similar to the luggage-related tip above, this one, too, is about taking care of the yacht.
Typically, you'll want to go shoeless or wear soft-soled, non-marking shoes on board to prevent scuffs and damage. It's a small change that helps maintain the yacht's pristine condition.
Pay Attention to Local Laws
This one is fairly straightforward.
You're going to reach many new places during your yacht adventures. So, when you're out and about exploring the beauty of the place, ensure you're maintaining order for your sake and others.
Ask your crew and captain about the local laws of your pit stops. And use Google — it's always your friend. 
Mind Your Passerelle Etiquette
For the last one, we're talking about something very important but relatively unmentioned — passerelle etiquette.
Passerelle is the walkway used to get on and off a yacht. The right way of using the passerelle is — to board the yacht one person at a time. This is because passerelles are quite fragile, and if multiple people try boarding at once, it might break. 
This is a big issue, especially in Croatia and Greece, where it's usually more difficult to get from the port to the yacht.
Also, people getting off the yacht are to be prioritized. So, if you're boarding a yacht and you see someone getting off it, give them the way first.
Final Thoughts
As you embark on your first yacht charter, nerves are unavoidable. It's a new experience and a sophisticated one at that.
But remembering these few tips will make your life on the yacht much easier and your adventures much more memorable.
So, what are you waiting for? Start planning your next big experience out in the sea now!