Types of Yachts You Can Charter
October 31, 2023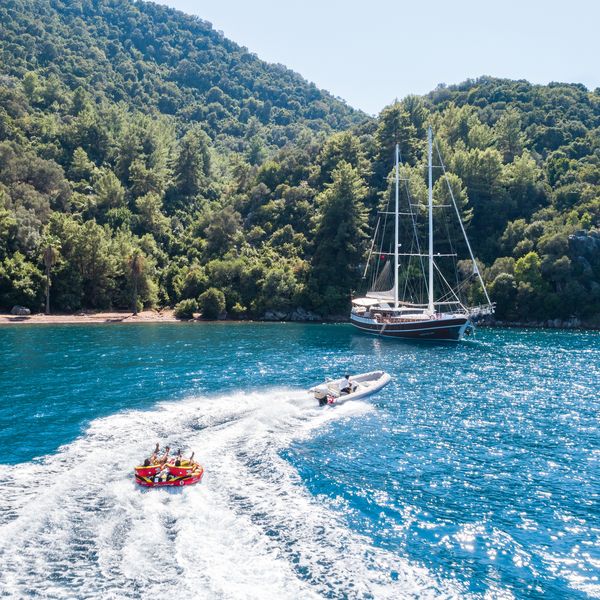 From sleek luxury yachts to classic and elegant gulets, the options for types of yachts you can charter are as diverse as the destinations you can explore, whether you're envisioning a romantic getaway, a family vacation, or an adventurous trip with friends.
Exploring the World of Yacht Charters
Would you like to sail the beautiful seas on a luxurious charter? When exploring the world of yacht charters, a yacht charter is the ideal way to experience the pinnacle of luxury, comfort, and adventure. Let's look at the different types of yachts available for charter and find the perfect boat for your next nautical adventure.
Gulets
For those seeking a unique and authentic sailing experience, gulets offer a charming and traditional option for yacht charters. Originating from the southwestern coast of Turkey, gulets are classic wooden sailing vessels known for their distinctive design and nostalgic charm. These handcrafted yachts typically feature spacious decks, comfortable cabins, and a traditional yet inviting ambiance that exudes warmth and character. 
With their broad beams and stable sailing capabilities, gulets provide a relaxed and leisurely cruising experience, making them an excellent choice for those looking to enjoy the tranquility of the seas while indulging in a touch of old-world elegance. Whether you're admiring the stunning coastlines of the Mediterranean or exploring secluded bays and hidden coves, a gulet charter promises an enchanting journey filled with timeless beauty and unforgettable moments.
Motor Sailers
Combining the best of both worlds, motor sailers are a unique class of yachts that seamlessly blend the power of motors with the grace of sails. Whether you're cruising along the coastline or venturing into the open sea, a motor sailer offers an ideal combination of power and elegance, making it an excellent option for those seeking a versatile and dynamic sailing adventure.
Motor sailers are designed to navigate smoothly through various weather conditions, making them an excellent choice for those who wish to enjoy the thrill of sailing without relying solely on the wind. With spacious decks, comfortable cabins, and powerful engines, motor sailers provide a perfect balance of performance, comfort, and efficiency, ensuring a smooth and enjoyable sailing experience for all aboard.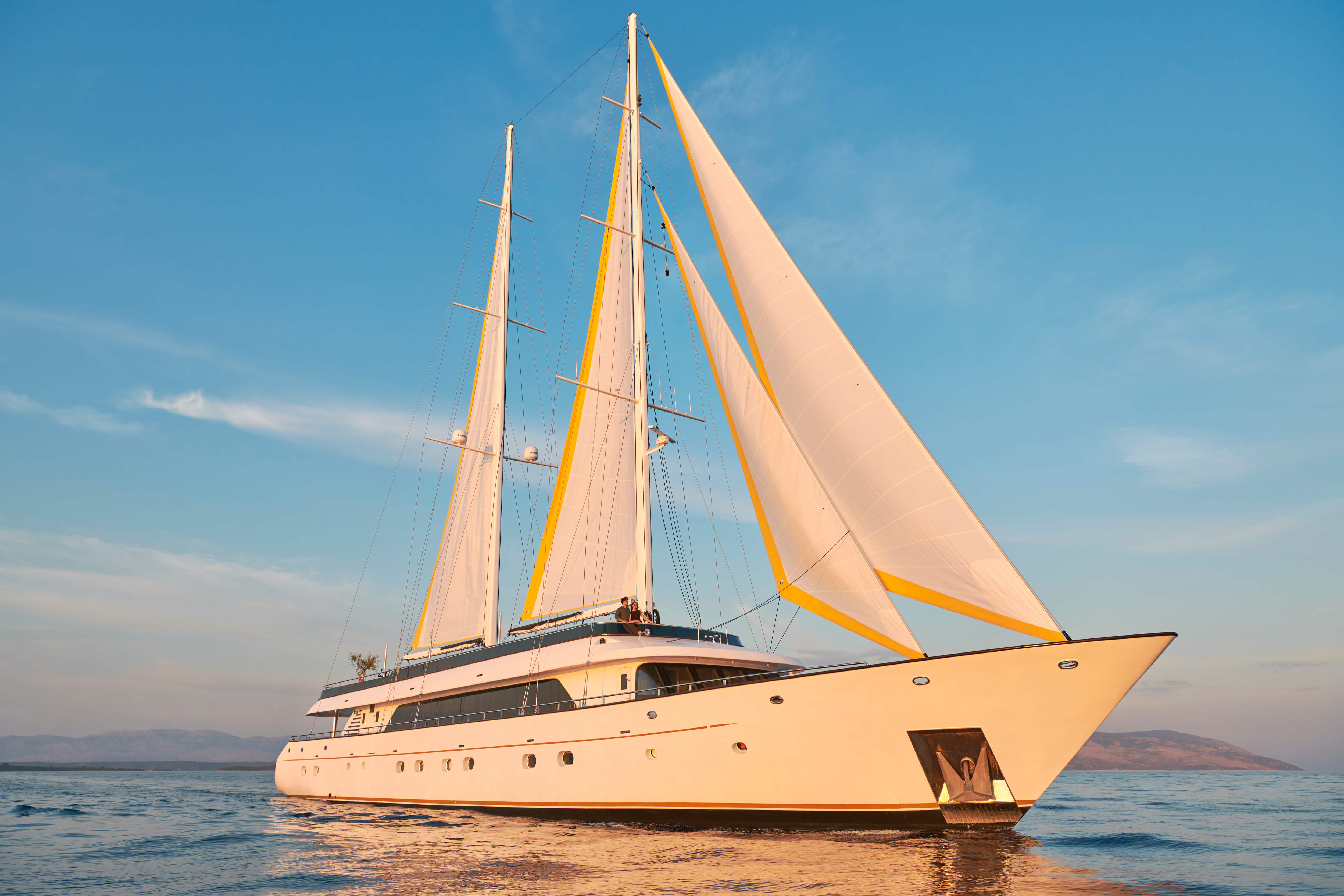 Catamarans
Catamarans are excellent yacht charter options for those seeking stability, space, and comfort. These twin-hulled vessels offer ample deck space, making them perfect for sunbathing, socializing, and enjoying panoramic views of the surrounding seas. 
Catamarans are known for their stability and smooth sailing, making them an ideal choice for those who may be prone to seasickness. With spacious interiors, multiple cabins, and modern amenities, catamarans provide a perfect balance of comfort and performance, ensuring an unforgettable and enjoyable sailing experience for everyone on board.
Motor Yachts
For those seeking speed, power, and modern amenities, motor yachts are an excellent choice. These yachts are equipped with powerful engines that can propel you swiftly across the waves, ensuring you reach your destinations in no time. 
In addition to their varied sizes and designs, motor yachts can also be lavish and opulent vessels. With spacious decks for sunbathing, luxurious cabins, and state-of-the-art entertainment systems, motor yachts offer the ultimate blend of performance and comfort, making them an ideal choice for those looking to explore vast stretches of coastline or visit multiple destinations in a short period.
Luxury Yachts
For the ultimate indulgence, luxury yachts offer an unparalleled level of magnificence and sophistication. These lavish vessels are equipped with every conceivable amenity, from gourmet kitchens and expansive lounges to generous cabins and state-of-the-art entertainment systems. 
Luxury yachts come in a variety of sizes and styles, catering to the most discerning tastes and accommodating both intimate getaways and large groups. With professional crews catering to your every need, luxury yachts provide an exclusive and personalized sailing experience, ensuring that every moment of your voyage is nothing short of extraordinary.
Embark on Your Yachting Adventure Today
The world of yachting is yours to explore with the diverse range of yacht options available for charter, each offering its own unique blend of style, comfort, and adventure. There is a perfect vessel waiting to carry you on an unforgettable voyage across the seas, whether you are drawn to the speed and luxury of a motor yacht, the grace and authenticity of a motor sailer, the stability and comfort of a catamaran, the opulence and exclusivity of a luxury yacht, or the charm and nostalgia of a gulet. Set sail on a yacht charter that promises to be a celebration of luxury, adventure, and the timeless allure of the open water.