What Are the Different Types of Yacht Charters?
October 31, 2023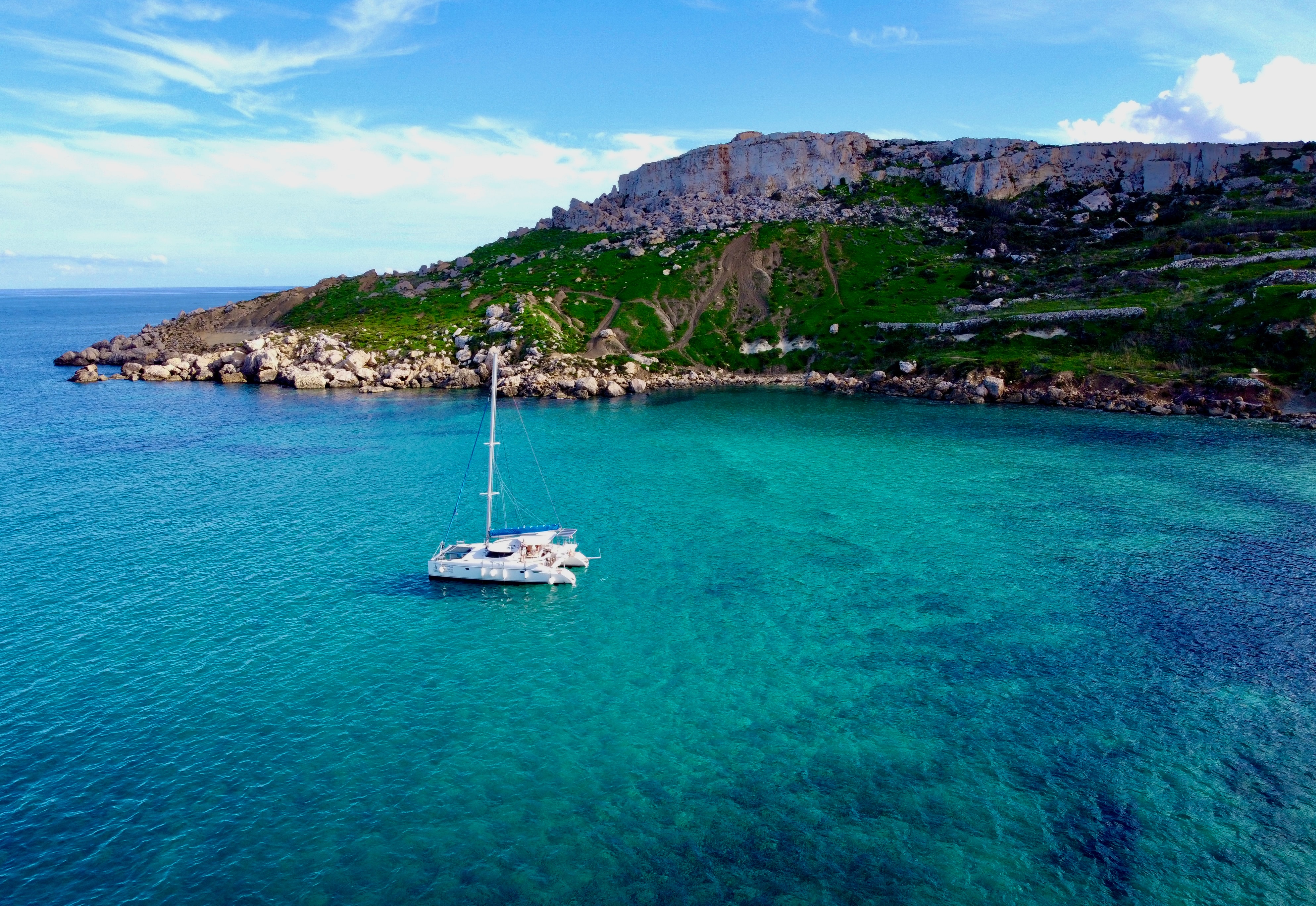 Exploring the world of yacht charters is like stepping into a realm of limitless possibilities. You will learn about the different types of yacht charters in this guide, each of which offers a special combination of splendor, freedom, and exploration, from the lap of luxury to the rush of adventure.
Setting Sail into Luxury and Adventure
When it comes to escaping the mundane and embracing the allure of the open sea, there are few experiences as captivating as yacht charters. The idea of cruising through pristine waters, basking in the sun's warm embrace, and exploring picturesque destinations is a dream shared by many. 
Whether you've always wanted to indulge in the comforts of a luxury yacht, navigate your course on a bareboat charter, or feel the wind in your sails on a sailing yacht, the world of yacht charters has something for everyone. So, as we set sail through the possibilities, prepare to be captivated by the extraordinary experiences that await you on the open waters.
Crewed Yacht Charters: The Lap of Luxury
The crew is what elevates an ordinary trip to the extraordinary. They bring to your journey a wealth of experience, expertise, and local knowledge. 
Your crew can advise you on the best places to anchor, hidden coves to explore, and breathtaking snorkeling spots. They also handle the technical aspects of sailing, ensuring a safe and smooth voyage while you relax and enjoy every moment.
As your private chef creates exquisite meals based on your personal preferences, dining under the stars while being embraced by the gentle sea breeze is an experience that only crewed charters can provide.
Perhaps one of the most cherished aspects of having a crew is the freedom it provides. You can fully immerse yourself in the beauty of your surroundings and the joy of the journey with experts handling the details.
Bareboat Charters: For the Independent Explorer
Bareboat charters provide an appealing opportunity to navigate the seas on your own terms for those with an adventurous spirit and a desire for independence. These charters give you the keys to the boat and allow you to be the master of your own seafaring destiny. With bareboat charters, you take command of your voyage, deciding on your course and destinations. The allure of bareboat charters is the freedom to set your own schedule, unfurl your sails whenever you want, and create your own adventure. It's ideal for experienced sailors because it allows you to practice your skills and explore the open sea with the least interference.
However, sailing experience is generally required to embark on a bareboat charter.  If you're an experienced sailor with a recognized skipper's license, you can take the helm without hiring a skipper.
Skippered Charters: Sail with a Professional at the Helm
For those who desire the perfect blend of independence and expertise, skippered charters are a fantastic choice. These charters provide you with the luxury of a professional skipper who will guide your voyage, share local insights, and ensure a smooth sailing experience.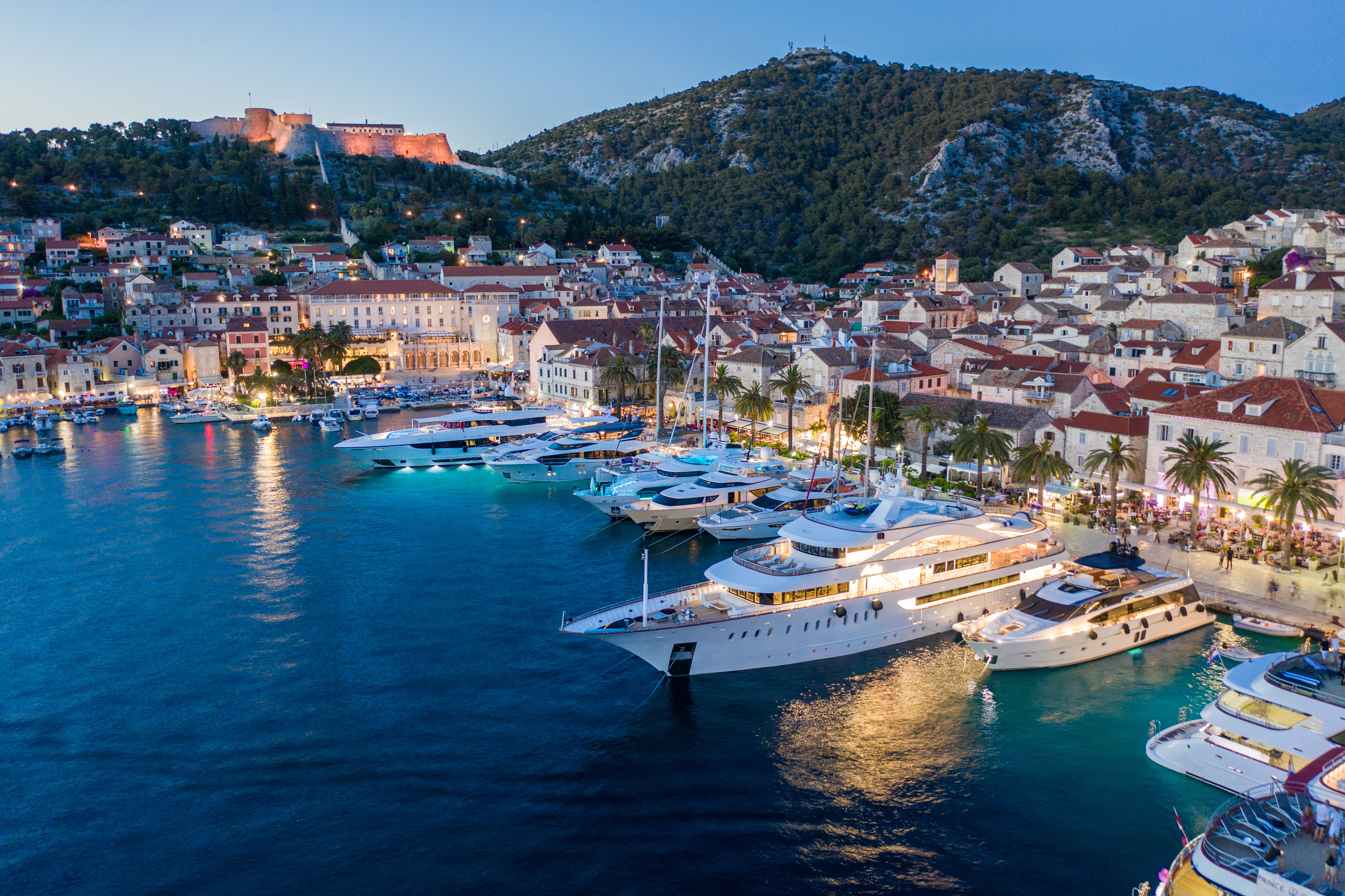 Catamaran Charters: Sailing with a Unique Flair
Catamarans have become synonymous with comfort and stability in the world of yacht charters due to their twin-hulled design. These vessels have a distinct layout, with two parallel hulls connected by a spacious deck. Catamaran charters are known for their stability, which allows for a smoother and more comfortable journey. This is especially appealing to travelers who get seasick. This feature alone makes them an excellent choice for families and first-time sailors who are concerned about sea motion.
Additionally, catamarans provide plenty of deck space for sunbathing, alfresco dining, or simply admiring the open panoramic views. A catamarans' shallow draft allows them to enter secluded coves and anchor closer to the shore, allowing passengers to almost step directly onto pristine beaches. Catamarans' interiors are equally impressive, with multiple cabins providing privacy and comfort.
Sailing Yacht Charters: The Wind in Your Sails
A motorsailer is a motor-powered sailing yacht that combines the features of both motor yachts and sailing yachts. It is equipped with sails to harness the wind's power for a traditional sailing experience while also having an engine for motorized cruising, offering flexibility and convenience for a variety of charter preferences.
These boats are ideal for travelers looking for the perfect balance between the thrill of sailing and the convenience of motorized cruising. You can either let the sails billow in the wind for a traditional sailing experience or use the engine for quick and efficient motoring. This adaptability is especially appealing when exploring areas with unpredictable winds, ensuring a smoother and more comfortable journey. 
Motorsailers are frequently larger than traditional sailing yachts, offering spacious accommodations and amenities comparable to motor yachts. Passengers can take in the scenic beauty of coastal or island destinations while enjoying the open deck space, luxurious cabins, and comfortable living areas.
Gulet Charters: The Allure of Classic Elegance on the Mediterranean
Gulets are traditional wooden sailing vessels that originate from the stunning coastlines of the Mediterranean. These charming boats have a distinctive design, featuring broad decks, a spacious aft, and a towering foremast. Gulets offer a unique charter experience that is deeply rooted in Mediterranean traditions and the beauty of the sea. The elegant design of gulets combines a sense of authenticity with modern comforts, providing travelers with a relaxed and authentic nautical adventure.
The charm of gulet charters lies in their connection to the Mediterranean's cultural and seafaring heritage. These vessels offer the ideal balance between classic elegance and contemporary luxury. The spacious deck areas invite travelers to unwind in style, whether they're savoring delicious Mediterranean cuisine, sunbathing, or enjoying alfresco dining while admiring breathtaking coastal views. 
Gulets typically come with professional crews who provide exceptional service, creating a seamless and comfortable journey. With the ability to access remote coves and hidden beaches, gulets allow passengers to explore secluded and unspoiled destinations. These charters are perfect for those who appreciate the rich traditions and breathtaking scenery of the Mediterranean, and who seek a harmonious blend of culture and comfort in their private charter experience.
Motor Yachts: Luxury Afloat
A motor yacht offers the most luxurious lifestyle on the water. These vessels are designed for travelers who appreciate the finer things in life and demand nothing less than the utmost in luxury and comfort while exploring the world's most beautiful waters. 
Luxurious motor yachts typically offer a wealth of amenities and spacious interiors, including lavishly furnished cabins, elegant salons, and exceptional dining areas. Passengers can relish magnificent onboard living, savor gourmet meals prepared by skilled chefs, and unwind in stylish lounges with panoramic views. 
The deck spaces of motor yachts are equally remarkable, featuring sun decks with Jacuzzis, alfresco dining areas, and comfortable lounging spaces. The professional crew members, including captains, stewards, stewardesses, and chefs, create a seamless and personalized charter experience, ensuring that every aspect of your voyage is impeccable. 
Casting Off into Your Dream Charter
As we conclude this voyage through the world of yacht charters, it's time to reflect on the myriad experiences and possibilities these charters offer. Whether you're seeking pure luxury, adventure, independence, or a combination of these elements, the world of yacht charters has it all. Check out the charter experience that is right for you. Set your course, cast off, and let the sea be your guide. Your dream voyage awaits!