What to Expect on Your Private Yacht Charter
October 31, 2023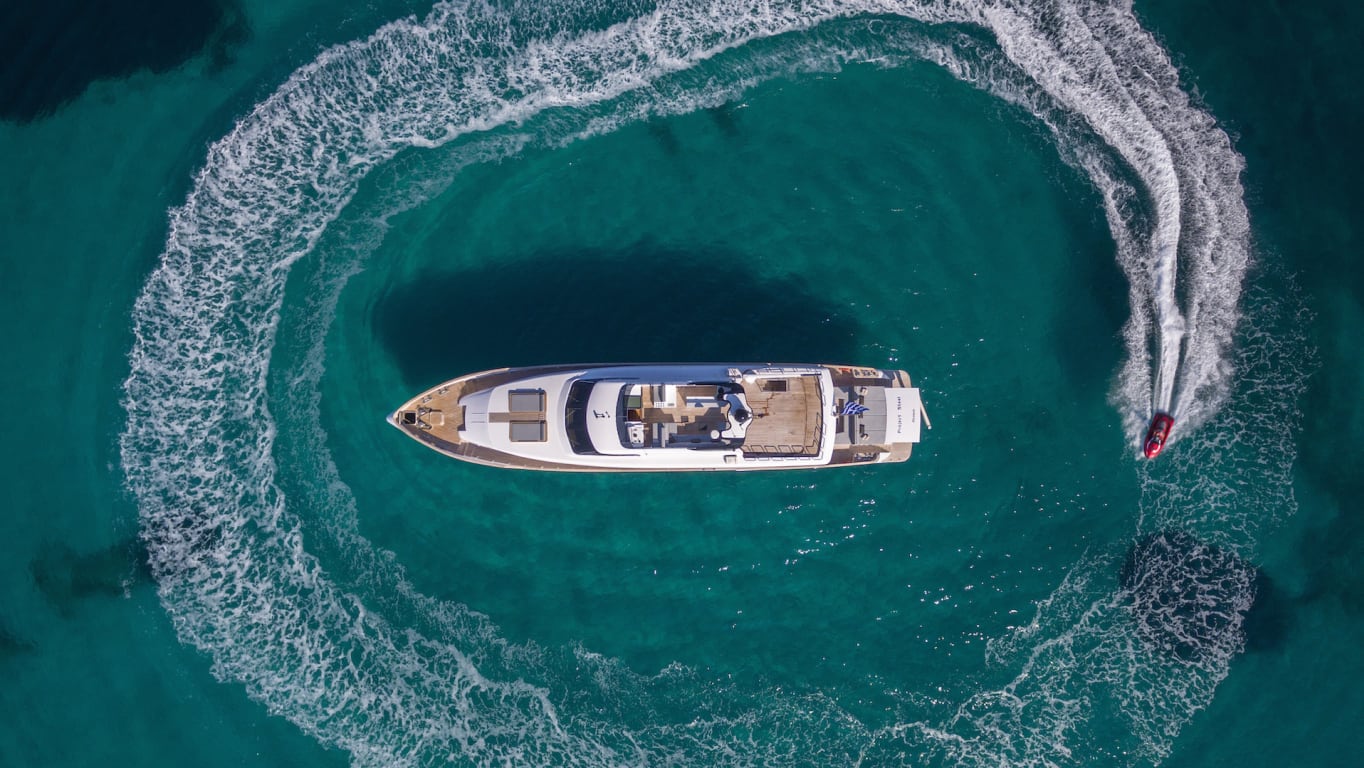 Chartering a yacht or gulet for a vacation is pure bliss on water. What more can you ask for with an expert crew to take care of your every need, a world-class chef to prepare your favourite dishes, and an experienced captain to oversee your overall onboard experience.
You may feel that other than soaking up the sun and your spectacular surroundings, there is nothing else that needs your attention. Well, in a manner of speaking. But there are a few house rules that guests must adhere to.
1. Arrive on time
It is always a good idea to start your holiday on a good footing. Check what time you are expected to board the boat. Late-arriving guests must be agreed to by the captain.
Luggage
Remember when you are packing to opt for soft luggage which can be collapsed for stowing. Hard luggage is bulky and can take up a lot of space.
Pet-friendly yachts
If you would like your four-legged furry friend to join you on your vacation, chat with your charter broker about a pet-friendly yacht that has a suitable set-up for that honourary member of the family.
2. Keep the captain and crew informed of your wishes
The role of the captain
During the charter, the captain is responsible for the safety and well-being of the passengers and crew. The captain is well-versed with the local waterscape and will plan an optimal sailing route to avoid stormy weather.
An expert captain will know the best-kept secrets along the way, including treasured sites to explore hidden coves, secluded beaches, and great surroundings for snorkelling and other water activities.
Finally, if you have any worries, complaints, or special requests while onboard, the captain is the person you should approach to resolve the issue(s) immediately.
The role of the crew
The crew is well-trained to ensure that your time onboard is as pleasant as possible. In return, guests are asked to be courteous and respectful to the captain and crew for the duration of the charter.
Disrespecting the rules and the duties of the crew can turn a dream vacation into a nightmare for everyone. So, please listen carefully to the safety briefings, allow the necessary time for housekeeping, and keep the crew informed so they can accommodate your wishes. Unless childcare is specially arranged by guests, the crew should not be expected to fulfil this role.
3. Plan your time
We all know how fast time flies, especially when you having fun! So to make sure you don't miss out on anything during the trip, you should know to plan your time for:
Sleeping arrangements
Let your captain know if you have a specific morning schedule and time you wake up so that it can be taken into account when organising your timetable.
If you decide to sleep in late one morning during the trip, perhaps after a night out in the local town, please notify the captain so that by the time you and your guests get up, the yacht is already sailing into the day's destination and you can make the most of your time there.
Jacuzzi time
Safety is the main priority for the duration of the yacht charter. One safety issue is the use of the jacuzzi while on board. The jacuzzi can only be used when the yacht is safely docked in a port or anchored in flat waters with no waves.
4. Be aware of limitations
Number of yacht guests
Only the maximum number of passengers permitted onboard the yacht will be allowed, with no further visitors authorised.
Motorised water sports
Special licenses may be required to operate motorised water sports such as jet skis. If this is the case, you will not be permitted to use this amenity if you do not produce your license.
5. Enjoy yourself
The most important rule for your private yacht charter is to have fun.
Your professional broker will go through everything with you before you leave so you feel at ease with the arrangements. Do not hesitate to reach out to them if you have any questions.