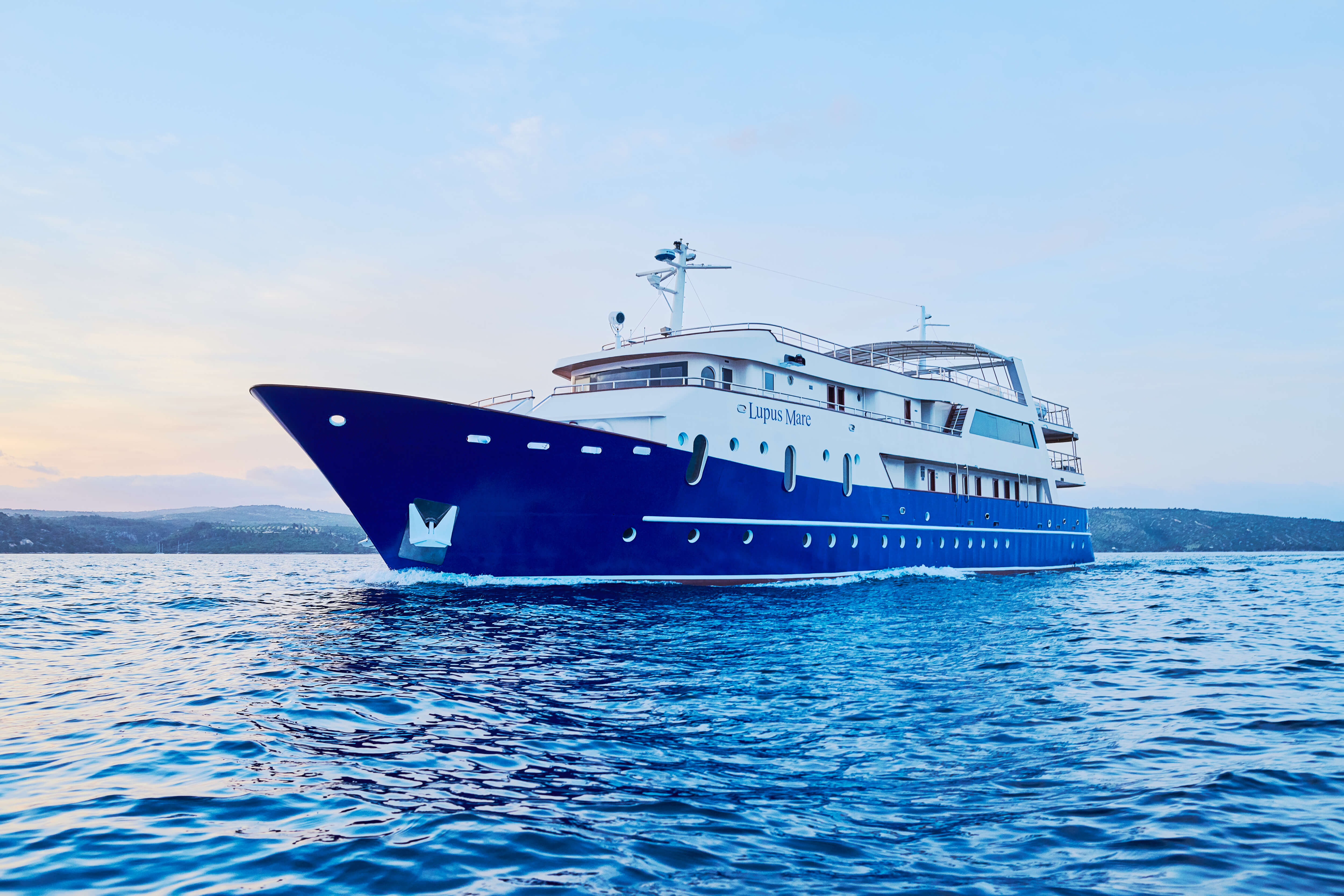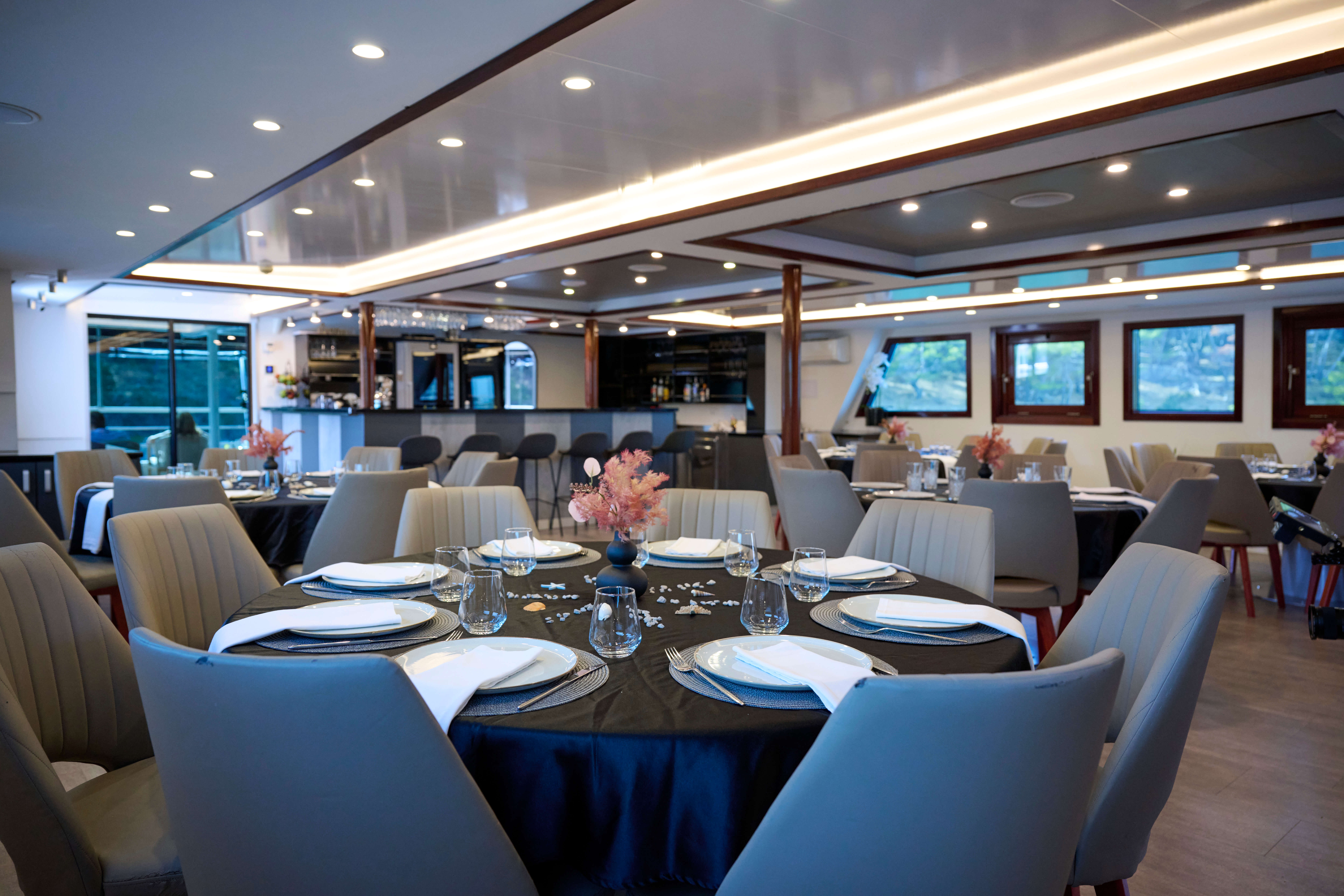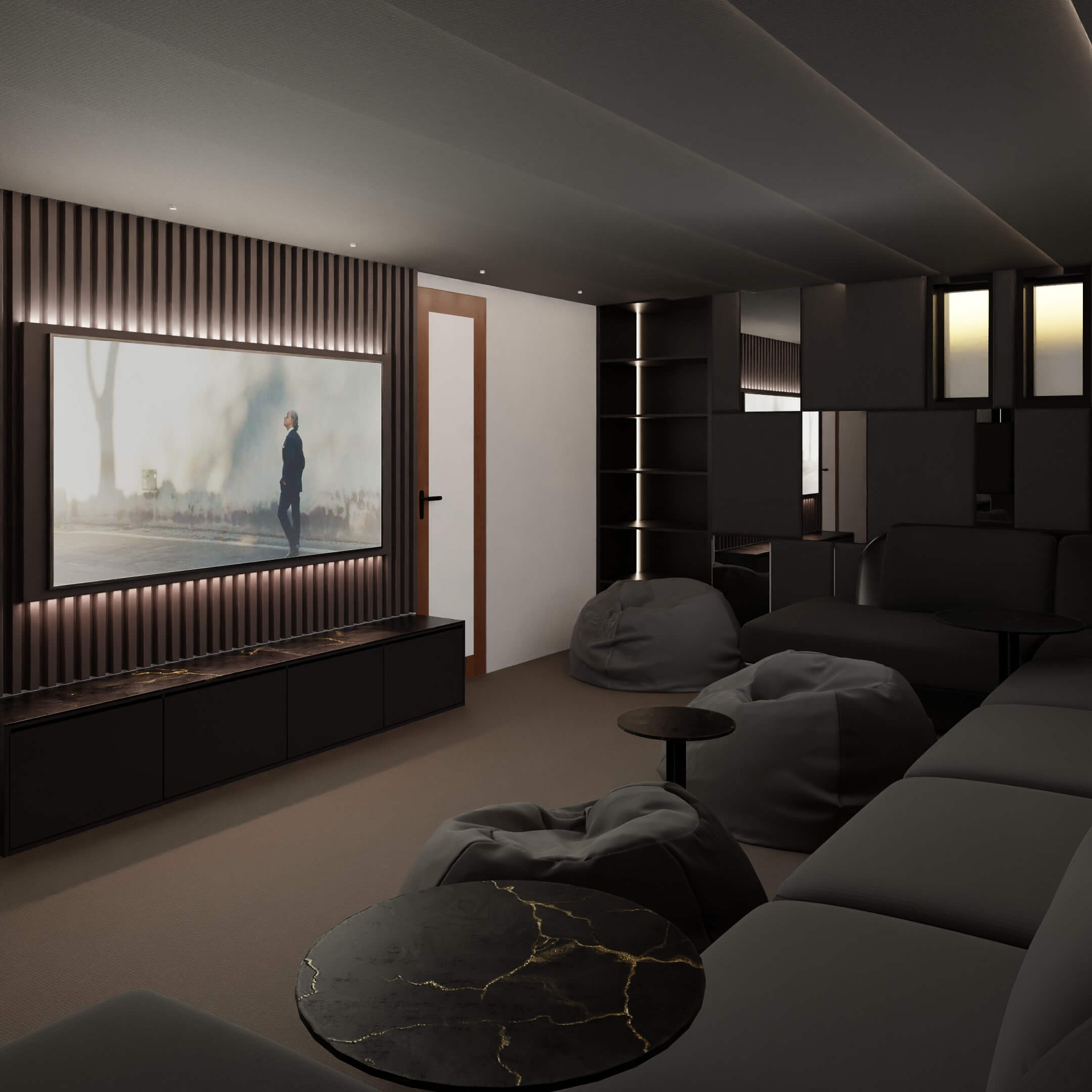 Overview
Introduction to the retreat cruise:
Styles: Basic Yoga, Hatha Vinyasa Flow, Yin Yoga. Sara and Tina regularly teach yoga classes at The Sanctuary in Munich, and love outdoor yoga, especially in this amazing nature. Inspiration and tools for daily life!

All levels are welcome. This is an English yoga cruise, but of course, instructions in German are also possible wherever needed.

Waking up with beautiful views in your morning yoga. Freshly energized, you can splash into the water and a delicious breakfast is ready for you. You cruise, sail, and there is plenty of free time. You stop at idyllic bays where you can swim, snorkel, relax with a book, or just laze in the sunshine. You can use a SUP board to explore the surroundings, go for a walk, or visit picturesque villages.

After a delicious lunch from their amazing cook, you continue to another beautiful place. Relaxing and sailing depending on wind conditions. The Captain knows the area so well he always manages to surprise you with his excellent choice of serene bays to explore and stay overnight.

In the early evening, you have your second yoga class. The Lupus Mare will be positioning itself for this class in stunning nature, so always with a breathtaking view. Relaxing into the sunset vibe.

You can enjoy drinks and a beautiful dinner, good company, and maybe some music.
Highlights
2 daily yoga classes (sunrise and before dinner)
2 skilled yoga teachers and a fantastic crew
Plenty of time to relax, swim, read, and reset
Visit and swim in beautiful bays
7 nights of boat accommodation
Daily 3 Mediterranean meals
Available yoga mats
Skill Level
Beginner
Intermediate
Advanced
Yoga Styles
Yin

Vinyasa

Hatha Vinyasa Flow
Yoga Retreat Cruise Produced by The Sanctuary and Yacht Cloud
The Sanctuary
The Sanctuary - located in the heart of Munich in a quiet backyard - is not only a yoga studio. Besides regular yoga classes, the studio offers with its spacious facilitations, plenty of workshops, events, trainings, coachings, treatments like bodywork and Thai yoga massage and also has a little Café where you can enjoy a tea, snack or coffee after your practise. The Sanctuary is a place, where everyone is welcome, and offers a safe space for well-being, transformation and community.
The Yoga Instructors
Sara teaches Hatha Vinyasa Flow at The Sanctuary studio. Along with The Sanctuary team, she develops new content, training, and programs so that they can continually introduce new and interesting offers at the studio.

She loves being in nature, trying new things, and has a big passion for surfing. Her yoga style is powerful and aims to bring you into your inner balance. She enjoys incorporating breathing exercises, meditation, and chanting of mantras into her classes.
Tina is a Munich-based, ERYT-500 certified Yoga Teacher with specifications in Vinyasa Yoga, Yin Yoga, Bhakti Yoga, Thai Yoga Massage and Yoga with Chinese Medicine. Besides regular classes, workshops and retreats she offers yoga teacher trainings with Roni Lacerda in Germany. Tina uses a lighthearted and playful approach in her classes, which is both intuitive and steeped in the traditional aspects of yoga, to encourage people to "live life to the fullest" and to practise at their own pace in a safe and transformational environment.

Breathing technique, mediation and movement gives us the opportunity to heal, observe, get to know ourselves better and teaches us to simply let go.
LUPUS MARE - The Ship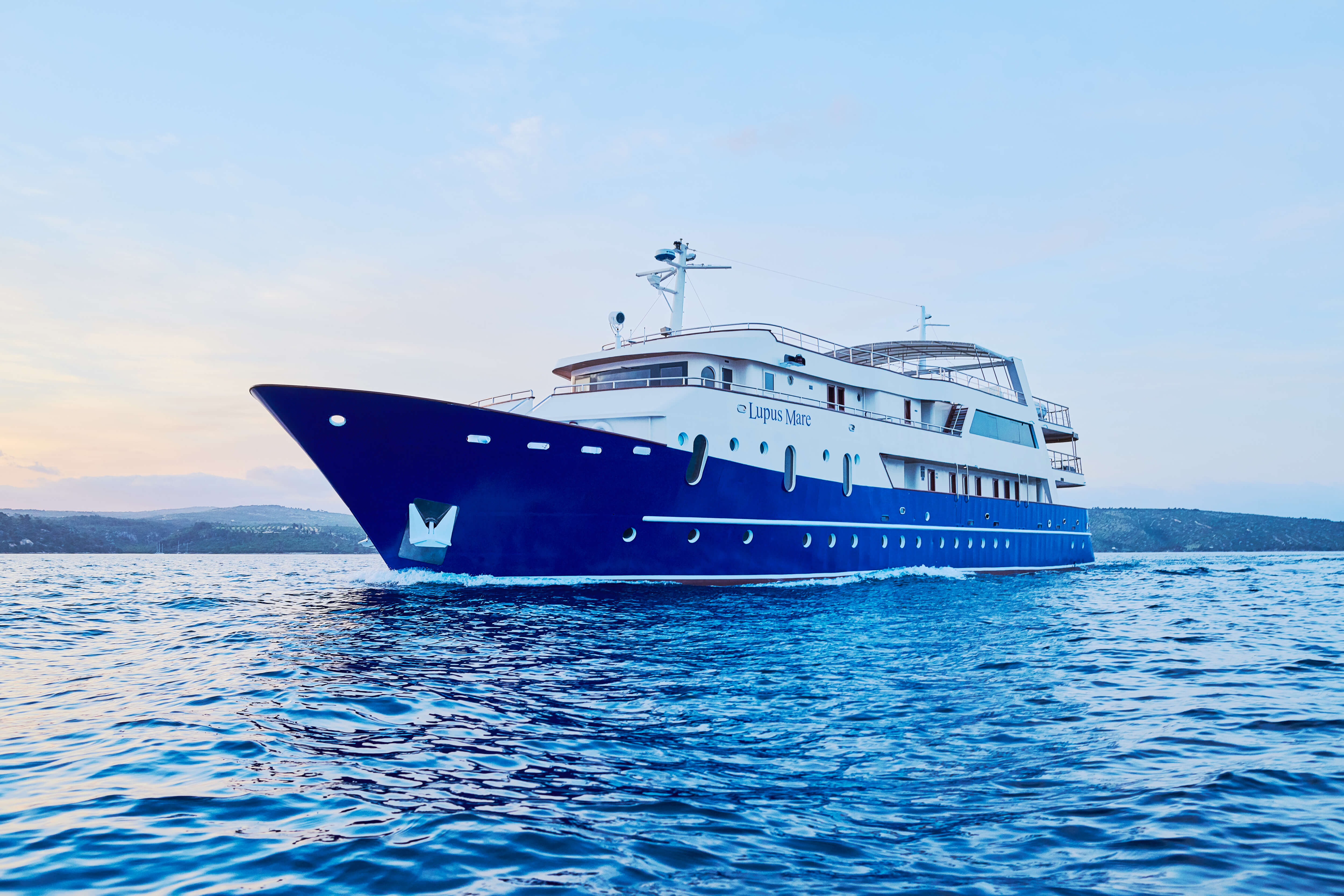 The M/Y Lupus Mare has 14 spacious, modern and comfortable cabins (8 double, 4 triple, 2 twin) equipped with everything you need for your relaxing yoga retreat.
The Saloon area has a lovely dining space, a fully equipped bar and lots of natural light. The Internal lounge and communication between decks is one of a kind with fancy hotel feeling experience.
For season 2023, the Lupus Mare has NEW facilities on board:
SAUNA, JACUZZI, GYM & CINEMA ROOM!
Deck One - Gym, Sauna, 5 cabins and crew quarters
Deck Two - Out door and indoor Lounges and 10 cabins
Deck Three - Captain, Cinema, Dining, outdoor deck
Deck Four - Yoga and Sun Deck, Jacuzzi
Accommodation Information
8 x double bed cabins
4 x triple bed cabins (one double + two single beds)
2 twin bed cabins
All single beds: 90cm width X 200cm length
All double beds: 160cm width X 200cm length
Each cabin has AC, a small table, night stands, wardrobe and toilet/hot shower with washbasin.
5 cabins are below deck: 2 x triple, 2 x double and 1 x twin - they all have portholes that cannot be opened, so they give daylight but cannot be opened.
10 cabins are on the main deck:
4 are in stern (2 x triple and 2 x double) and they have windows that can be opened
6 are in bow (4 x double and 2 x twin) and they have portholes that can be opened
Crew Information
Lupus Mare has a crew of 9:
Captain: will take you around all the beautiful places and make the trip as safe as possible. He will follow the pre-planned route, created for you by your "concierge assistant" if only the weather will allow it.
Chefs: Lupus Mare is famous for its food and exquisite cuisine. Food is modified according to your taste buds and good planning can make wonders for your cruise.
Deckhands: the right hand of the captain, will make sure the ship is safely moored, your cabins and deck cleaned and everything in order.
Waiters: will always be around to make sure you get the right wine with your meals, that the table is properly set and cleaned and chilled drinks brought to you, as soon as you get thirsty
Crew
Chief Stewardess
ANA BRADARIĆ ŠLJUJO
Meals
The Chef's Menu
While the dishes below serve as examples, our menu is fully customizable to meet your preferences. We take great care in creating delicious meals that cater to your dietary requirements and tastes. Your private chef onboard is always happy to work with you to create a dining experience that's truly your own.
Bubba Gump Marinade

-Marinated Adriatic shrimps -Red onion jam -Aromatic oil -Chickpeas -Young onions -Beetroot micrograins -Edible flowers -Olive oil poweder
Stylish Beef Tartare

-Raw beef -Dry tomato, baby onion, capers & anchovies tapenade -Salted & grated egg -Parmigiano tuile -Hollandaise sauce
Itinerary
Our itinerary starts in the historic city of Split and ends in the ancient city of Dubrovnik. The Lupus Mare will cruise along the Croatian Coast of the Adriatic Sea and stop at some amazing islands and beaches. It will allow for time to dine in Unesco World Heritage sites such as Stari Grad and Dubrovnik. After stopping at the Paklinski Islands it will get you to secluded bays and coves. You will also witness the unique and authentic Mediterranean island of Vis with its sheer amazing scenery. Another stunning island is Korcula, the birthplace of Marco Polo. And of course this itinerary can not leave out the breathtaking port of Makarska with its Cape Townian like landscape. All in all, 7 beautiful days of pure and authentic Croatian Costal wonders.
Amenities
Salon
Internet
TV and DVD
Music System
Water Tank
Ice Machines
Social Games
Deck
Dinghy
Cabins
15 Cabins
34 Beds
Air Conditioning
Cleaning of cabins
Bathrooms (all cabins have private bathroom)
Hot Shower
Toilet
Essentials
Cleaning of Bathrooms
There are also 2 lounges, a dining room, a GYM and a CINEMA on board
Water Toys
Kayak
SUP
SeaBob
Jet Ski
Inflatable Water Toys
Outboard Tender
Fishing Equipment
Sea Scooter
Snorkeling Equipment
8 DAYS YOGA RETREAT CRUISE in CROATIA
8 days/ 7 nights
---
Departure:
Sat May 25, 2024
Single Person
Shared cabin (boat)
Share this cruise
This is a rare find!
Don't miss it.
Lock in this great deal today.
Book Online Today For Best Charter Package with Additional Benefits
Unbeatable Price Assurance
Our Lowest Price Promise is simple - we guarantee to match any yacht charter offer on a like to like basis.Statement-making, crewed yacht charters facilitated for every need.
Protection for Your Funds
Our optional third-party insurance guarantees your financial safety against unforseen events, so you can plan with confidence.
Free Cancellation
Enjoy the flexibility of free cancellations for forty-eight hours on every charter or longer when possible.
Unmatched Loyalty Program
Our boundless loyalty & reward scheme appreciates every journey you embark upon, giving back more with each charter.
Effortless Arrivals
Private airport pick-up, an in-person welcome, and a yacht fully provisioned based on your preferences.
Custom Itineraries
Your dreams, our canvas. Our team ensures each journey is a unique reflection of your desires, from secluded coves to vibrant ports.
The yacht charters and their particulars above are displayed in good faith and, whilst believed to be correct, are not guaranteed. Yacht Cloud does not warrant or assume any legal liability or responsibility for the accuracy, completeness, or usefulness of any information and/or images displayed. The tenders and toys on board the yachts are regularly updated. Contact Yacht Cloud for the most up to date list.