Estrella De Mar: A Star of the Sea in the Realm of Luxury Gulet Chartering
October 31, 2023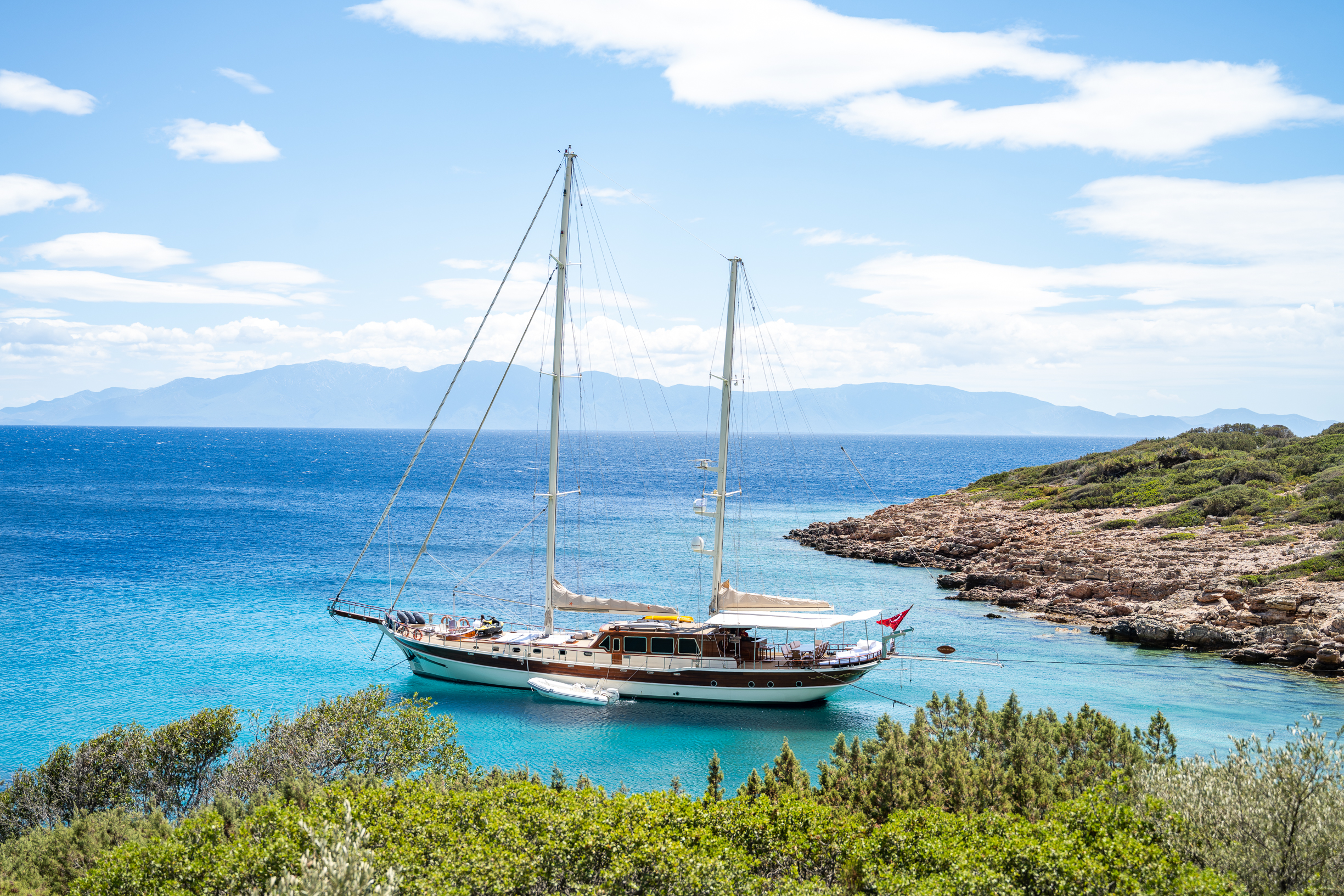 Estrella De Mar, translating to "Star of the Sea," truly lives up to its name. An authentic Turkish gulet based in Bodrum, Turkey, this yacht offers an exceptional charter experience designed with large families in mind. With its elegant design and generous living quarters, Estrella De Mar provides the perfect setting for a memorable family vacation at sea.
Experience Authentic Luxury with Estrella De Mar: A Perfect Fusion of Comfort and Adventure
Explore the azure waters of the Mediterranean aboard the Estrella De Mar, a luxurious 34-meter Turkish gulet based in Bodrum, Turkey. Designed to cater to large families, this elegant yacht offers an unrivalled charter experience that seamlessly combines comfort, adventure, and traditional charm. With a selection of water toys, generous living spaces, and a dedicated crew at your service, every moment aboard the Estrella De Mar promises to be unforgettable.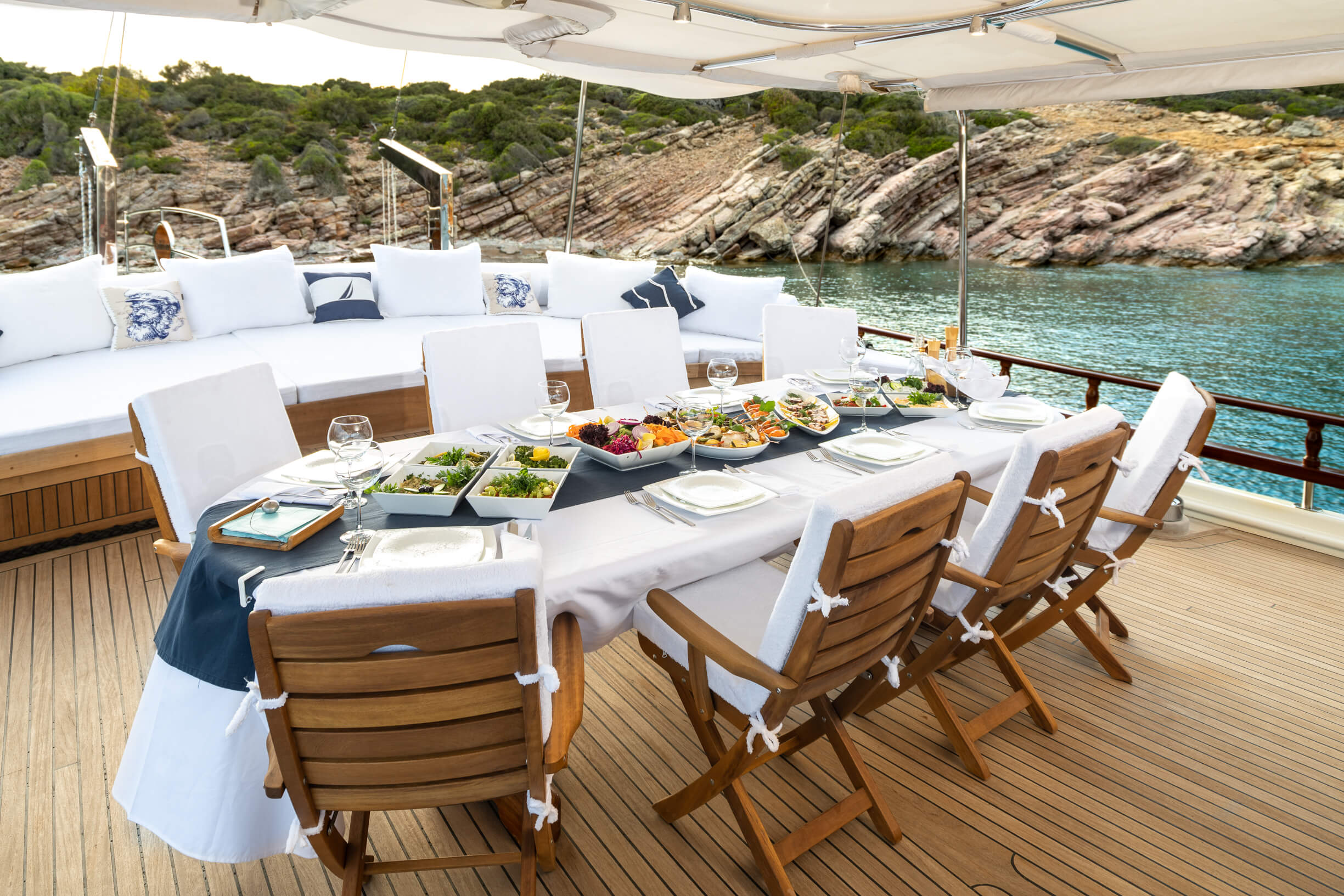 Comfort and Space – A Closer Look Inside
This 34-meter-long gulet has five luxurious cabins that can hold up to 12 people. One master, two double, and two triple cabins make up the living space; each one maintains the ideal balance between traditional design and contemporary comfort. Your every need is attended to by a committed group of five crew members, who guarantee a first-rate yacht charter experience.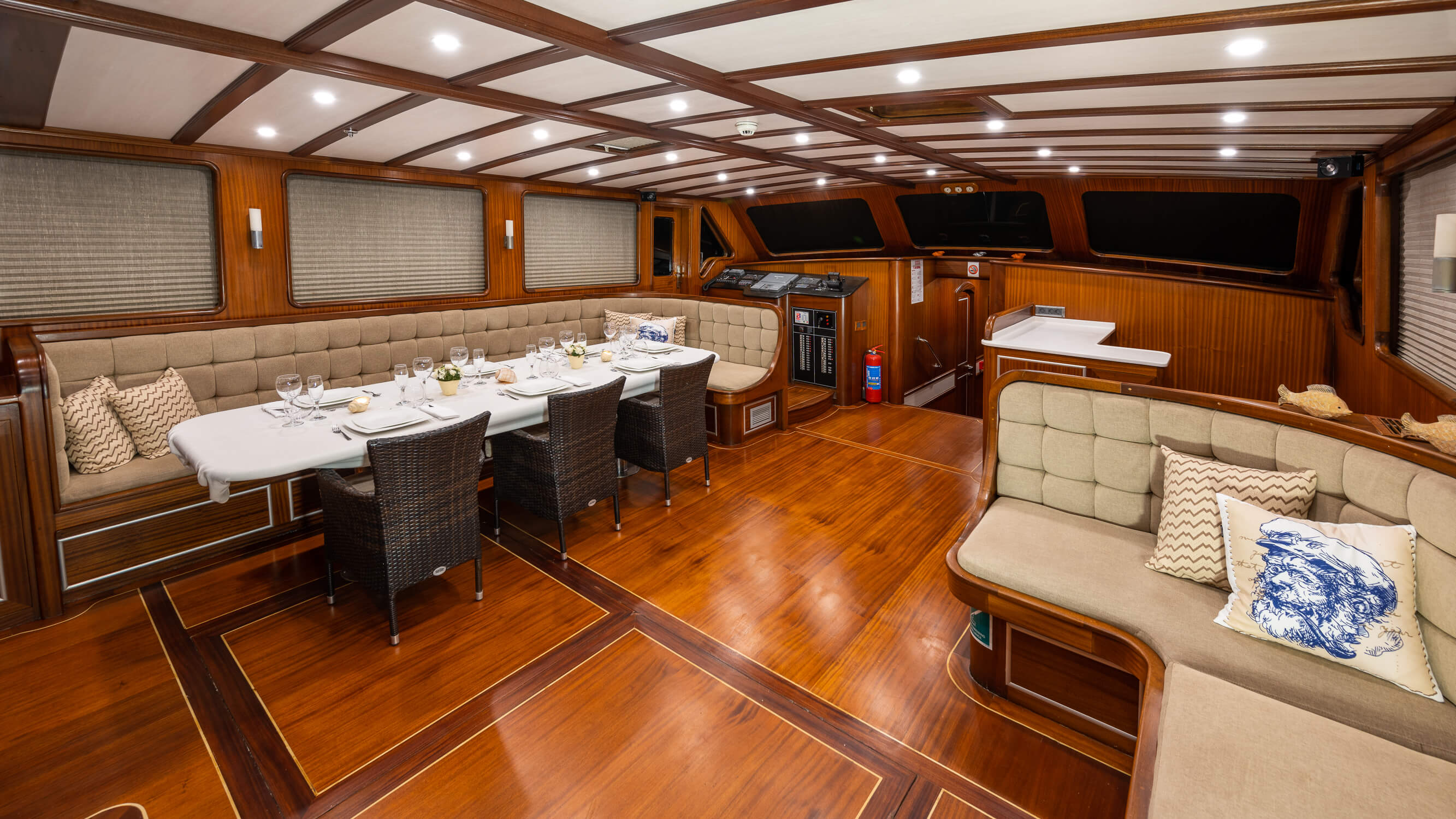 On Deck - Soaking in the Mediterranean Sun
The spacious deck area is one of Estrella De Mar's most striking features. The deck, which was thoughtfully and meticulously designed, invites you to take advantage of the Mediterranean sun, enjoy al fresco dining, or just relax in the sea under the stars.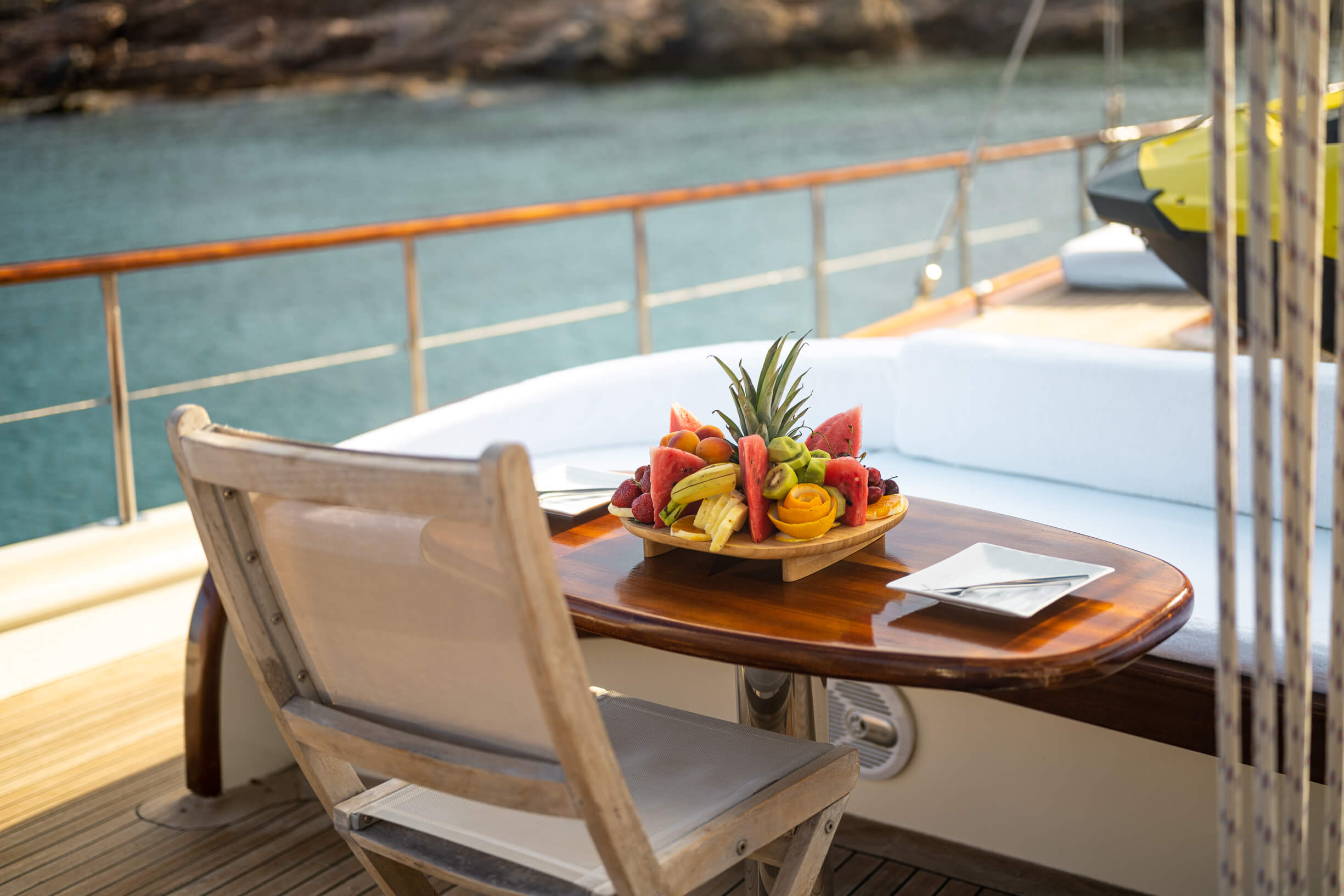 An Aquatic Playground at Your Fingertips
The Estrella De Mar's adventurers are spoiled for choice. The yacht has an impressive selection of water toys, promising hours of entertainment for both children and adults. Every day at sea is different, from SUP and kayaking to water skiing and windsurfing. Fishing and snorkeling equipment are available for those looking for more relaxed activities.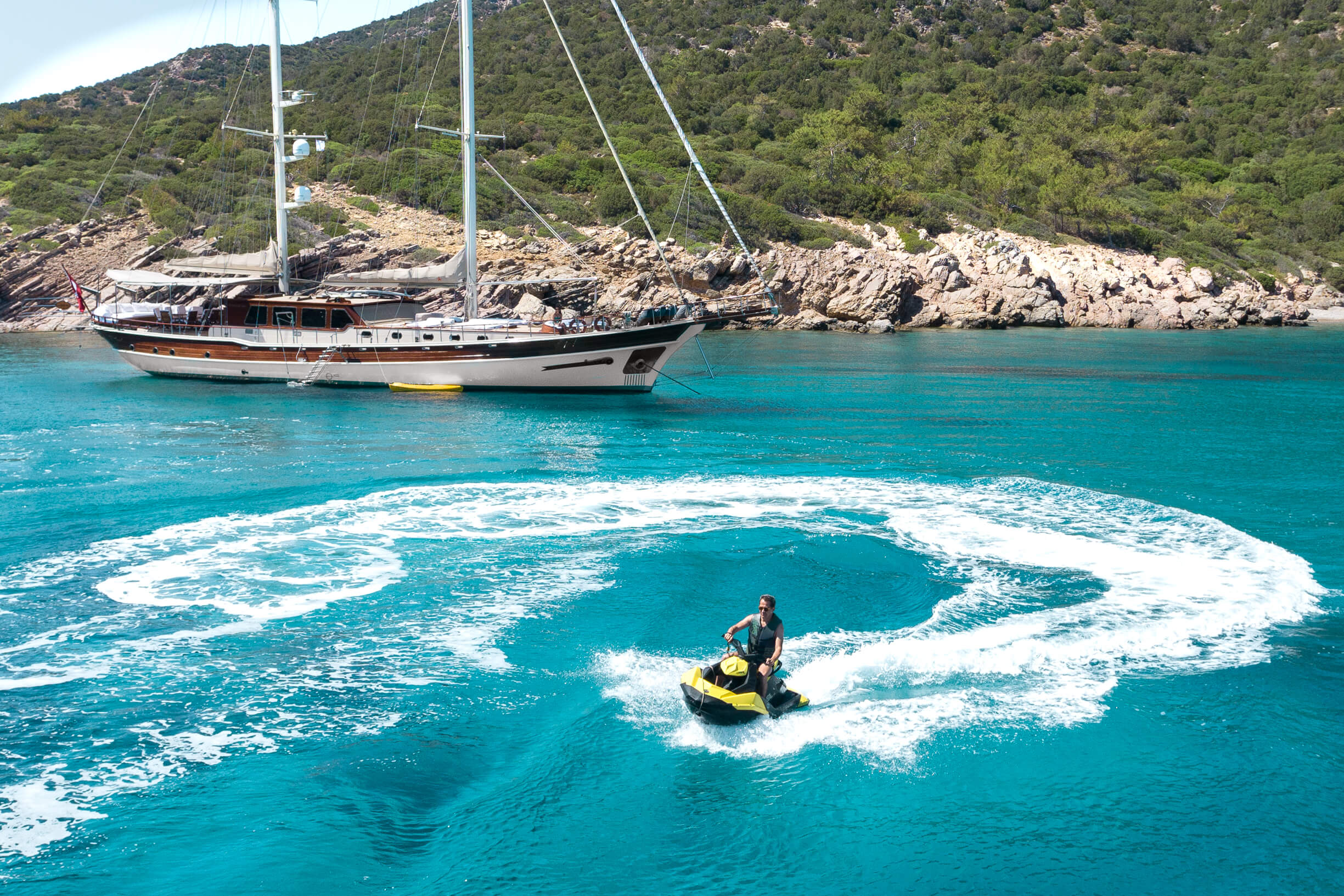 Sailing Experience – Embracing the Wind
Estrella De Mar's ability to sail is one of her most notable characteristics. While her cruising speed is 10 nautical miles, this gulet uses favorable weather conditions to unfurl her sails, providing her passengers with the authentic and timeless joy of wind-powered navigation.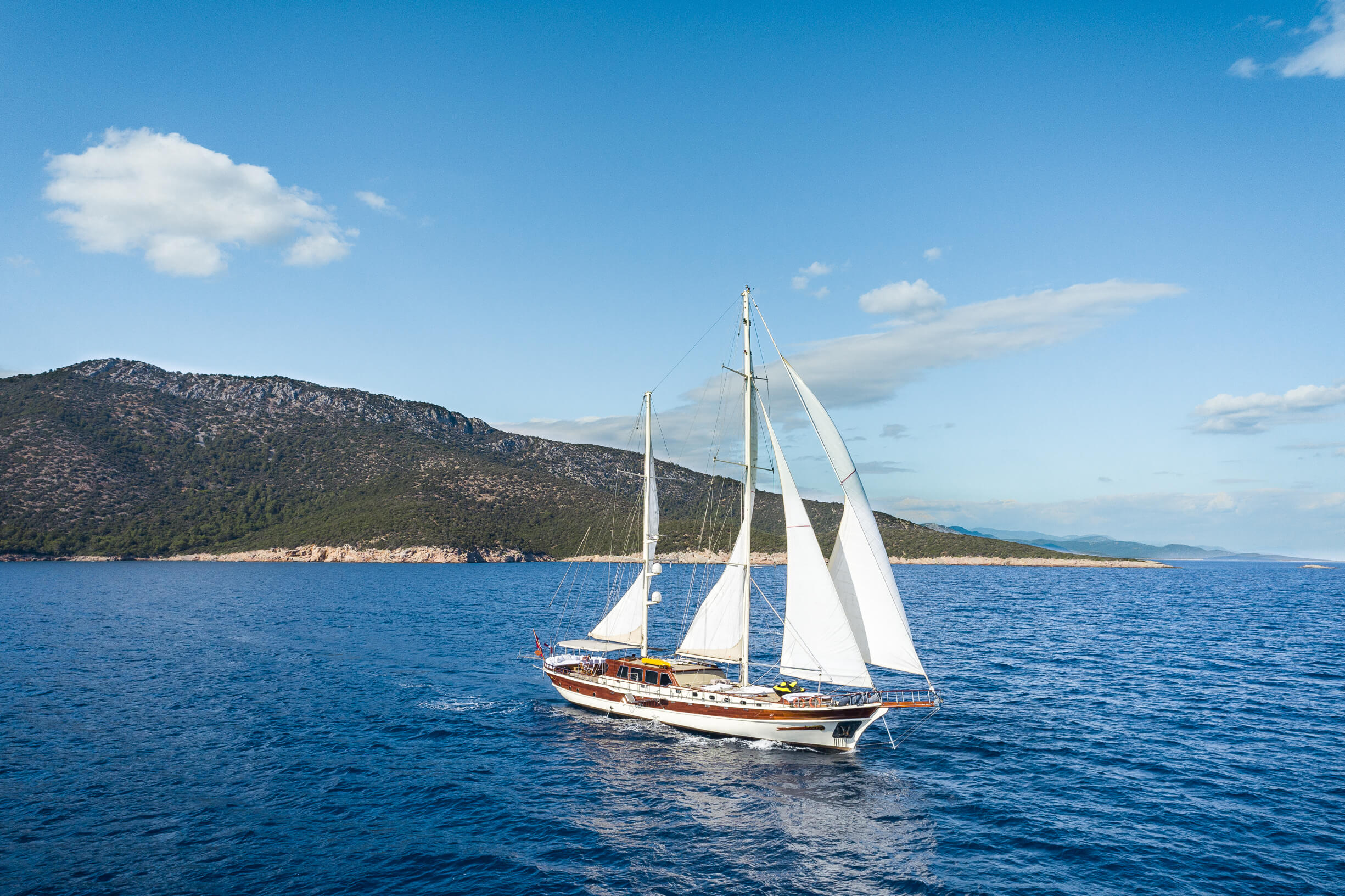 Ready to Embark on the Estrella De Mar Journey?
Your unforgettable voyage aboard the Estrella De Mar is only a few clicks away. Yacht Cloud offers real-time availability and easy online booking for this one-of-a-kind yacht charter experience. We are committed to providing the best value to our customers by guaranteeing the lowest price.
Prepare to set sail on an adventure filled with luxury, leisure, and lasting memories. Book your next luxury yacht charter with Estrella De Mar on Yacht Cloud.
The Star of the Sea awaits to guide you on a mesmerizing journey through the Mediterranean. Let's set sail together!